Diversified Business Communications Buys Electronic Health Record Provider

Deal gives Diversified a new channel to deliver medical educational content.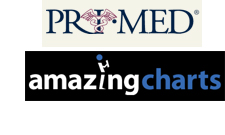 Portland, Maine-based b-to-b media company Diversified Business Communications has acquired Amazing Charts, a provider of electronic health records. The deal is intended to expand Diversified's Pri-Med division and its medical education business.
Amazing Charts was founded in 2001 and says it provides electronic health records for 5,600 practices with 70 practices added every month. Terms of the deal were not released.
The plan is to make Amazing Charts an independent operating subsidiary of Pri-Med, but supplement it with Pri-Med's educational conference reach into more than 40 markets—potentially expanding Amazing Chart's visibility with prospective practices.
For Diversified, the addition of electronic health records is another asset that can be used in Pri-Med's educational setting—primarily as a way of extending Pri-Med educational content and services to point-of-care, in-practice settings.
"The holy grail of medical education is to demonstrate improved patient outcomes as a result of access to unbiased evidence-based CME," says John Mooney,  founder and CEO of Pri-Med. "We believe that in addition to our live meetings and online CME courses, providing this education at the point of care is the obvious next step, and we are excited to develop this with Amazing Charts. With this deeply integrated partnership, we are together reimagining the EHR as a real-time educational instrumemnt that expands well beyond managing one's practice."
"Diversified is really good at executing events, and this is an opportunity to extend our reach," says a Diversified spokesperson. "There's a finite number of primary care physicians and this gives us an opportunity to get directly in front of doctors. What's critical too is understanding the benefit of education—are the doctors getting what they need and are they able to improve their patients' health based on the information they learn from Pri-Med? Having Amazing Charts will help us understand that."
Diversified acquired Pri-Med in late 2011 from MC Holdings. Pri-Med consists of about 50 annul educational conferences and digital properties. Mooney had founded Pri-Med in 1994, sold it to Bain Capital in 2004 and later started the CollaborativeCARE conference, which was suspended before Mooney re-joined Diversified to return as Pri-Med's CEO.
In a video describing how the partnership came together, Amazing Charts founder Dr. Jon Bertman, who will continue to serve as president, says "I've been looking for a year for a partner who would be able to go with my requirements, which were to leave the company alone, but at the same time would provide resources and a skill level in areas that we don't have, like marketing, like the infrastructure logistics of running a company."
Meet the Author
---