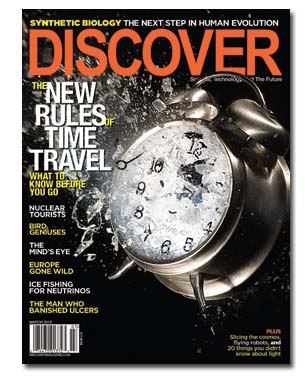 Discover Magazine is on the block, FOLIO: has learned. The first round of bids are due Monday, May 17.
Discover Media LLC is backed by private equity firms WallerSutton and Sandler Capital Management. Andy Buchholtz, who currently runs A. Buchholtz & Company, is brokering the deal.
"The time is right to go out and look for new investment. We're doing it because we think it's a good time to go out," Discover Media CEO Henry Donahue tells FOLIO:. The company is cashflow positive, he says, and a "range of options" are being considered—from an investment to expand the company's digital platform to an outright sale.
Donahue says the prospect list is fairly extensive and that about two-dozen companies—a mix of financial and strategic—have expressed interest in seeing the offering memorandum.
Discover magazine was purchased in 2005 from Disney Publishing by Bob Guccione Jr. for an estimated $15 million. Guccione formed Discover Media LLC specifically for the deal, and had intended to make more acquisitions. Currently, the company consists of the magazine and an accompanying Web site. Guccione stepped down from his role as CEO in 2007 and was replaced at that point by Donahue.
Discover publishes monthly and has a 700,000 circulation.