The Dirty Deals Behind Big Scoops

WSJ looks at how media spin, exclusives payment kept Tiger out of the tabloids.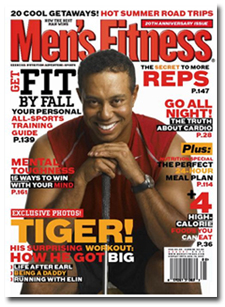 An article in today's Wall Street Journal looks at how a story of a Tiger Woods tryst two and a half years ago was spiked by American Media in exchange for a rare level of access to the golfer, who has long carefully manufactured and protected his public image.
Basically, Woods, who has an exclusive deal with Golf Digest to provide editorial content, spurned that arrangement to provide a much more extensive and intimate story to American Media's Men's Fitness.
The story (actually, it looks like the New York Post might have had the "exclusive" first) featured a shot of a beaming Woods in a tanktop on the cover and a multi-page feature within. Readers of big consumer magazines have come to expect fawning, sometimes breathless reports on celebrities. Typically, stars don't agree to make themselves available without pre-conditions. For this one, though, there is an even seamier backstory.
The Journal reported that AMI's National Enquirer had followed Woods to a liaison, and had photos to prove it, and had told Woods it would publish them. Woods in turn offered access to Men's Fitness in exchange for the squelching of the National Enquirer story. AMI, the Journal reports, agreed.
I think the public still gives mainstream magazines more credibility than other media. Trade magazines, for example, are considered to be spineless boosters of their markets, and all-too-willing to roll over if it produces an ad. The truth is, big consumer magazines are much more likely to play ball with advertisers—think of home magazines, fashion magazines and all kinds of enthusiast magazines that produce edit-to-order for their advertisers and never let their readers know. As mentioned, think about the celebrity magazines that serve as PR arms of the stars.
And news like this makes it all the more hard not to wonder about the real motivation behind a puff piece, and what the publisher isn't saying in the story.
Meet the Author
---