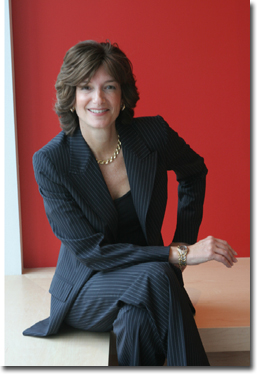 The search is over.
According to reports, Time Inc. has finally found a replacement for ousted CEO Jack Griffin. Laura Lang, chief executive of digital advertising firm Digitas, is set to join the magazine publisher as its new chief executive.
Lang began with Digitas (a Publicis company) in 1999, before taking over as leader of operations in the United States and running its New York office in 2004, according to the firm's website. She was then tapped as worldwide CEO in 2008, after which she opened offices in Australia, Brazil, India and Singapore.
Ex- CEO Jack Griffin's sudden departure from Time Inc. on February 18 shocked the industry; especially after Time Warner CEO Jeff Bewkes bluntly wrote in a company memo, "Although Jack is an extremely accomplished executive, I concluded that his leadership style and approach did not mesh with Time Inc. and Time Warner."
In the interim, Time Inc. editor-in-chief John Huey, CFO Howard Averill and general counsel Maurice Edelson ran the group during the search for a new CEO.
Griffin joined Time Inc. in August 2010 from Meredith, where he acted as president of the national media group. He recently launched a consulting firm, Empirical Strategic Advisors, with six clients already on the roster.
A spokesperson for Time Inc. has confirmed Lang as CEO, and says she will begin in her new role as of January 2012.