Digital Revenue Lifts Rodale to Flat 2008

Revenues from online book sale soared 47.1 percent; print declined 5.2 percent.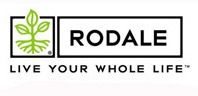 Revenues from digital initiatives boosted Rodale's overall revenues in 2008, with digital sales increasing 18.3 percent over 2007, the company said today. Rodale did not release specific figures, but said overall company revenues were flat year-over-year, down 0.5 percent.
Meanwhile, year-end print advertising pages at the Emmaus, Pennsylvania-based publisher declined 5.2 percent compared to the prior year. Print ad revenue was up 2.4 percent. Rodale launched 11 international editions last year.
Of its digital initiatives, Rodale saw revenues from online premium services increase 20.8 percent, revenue from books sold online increase 47.1 (fueled, in part, by the successes of its Eat This, Not That! and Flat Belly Diet! books) and revenue from online magazine subscriptions increase 15.1 percent. Online advertising revenue from Rodale's magazines was up 1.9 percent.
Bolstered by strong sales of Eat This, Not That!, the Men's Health brand reported revenues up 4.6 percent over 2007, the company said. Magazine revenues last year were down 6.3 percent as ad pages fell 11.5 percent.  
Rodale's Prevention brand, which includes the Flat Belly Diet! book, reported a 6.5 percent jump in overall revenue. The magazine, however, saw ad pages decrease 12.4 percent and ad revenue fall 7.8 percent. Continuing to grow was the Women's Health brand, which saw overall revenues spike 39.5 percent in 2008. Ad pages were up 12.2 percent and ad revenue soared 60.7 percent, Rodale said.
Also seeing revenue growth last year were the Best Life (9.6 percent), Organic Gardening (7.5) and Runner's World (1.9) groups. Year-end revenues were down at its cycling group (-13.8 percent) and direct response marketing (-1.9) groups.
In November, Rodale laid off 111 employees, representing about 10 percent of its overall workforce, and consolidated positions company-wide. At the time, the publisher said the cuts were necessary  "in order to shift resources toward its highest growth potential activities," including its online, book and international businesses.
Meet the Author
---