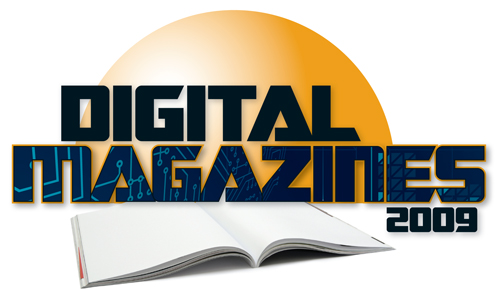 Six years ago, digital editions more often than not were the last redoubt of a print magazine in decline. Three years ago, they were an intriguing option for international circulation. Today and into the next decade, digital magazines represent opportunity. They're a format that combines the best of a print magazine (curated material, lush layouts and great images, all organized into an easy-to-read start and finish), with the best of e-media (hyperlinks, search, archiving, measurability, video and audio). They're a less-expensive platform for publishing. And they offer an avenue to the new imperatives of lead-generation and social media.
It's no wonder they're growing at triple-digit rates. In the pages that follow, a comprehensive look at the state of the technology in the last year of the first decade of the new century.
Digital Editions: The Fastest-Growing Format in Magazines
The State of Digital Magazine Delivery, 2009.
Digital magazines were hot last year, and are even hotter this year, as the market responds to new technologies combined with the potential for a lower-cost distribution platform.
State of the Art
The latest features and technologies being integrated into digital magazines.
Recent developments bring a new level of capability to the format, including digital-rights management, IAB-standard ad sizes, innovative tracking capabilities, lead-generation, social media and of course, rich media.
Advertisers: Hooked on Digital
Marketers are taking an increasingly favorable look at the format.
The economy may be taking a toll on magazine advertising in general, but marketers see the value and possibility in contextual advertising based on end-user reading preferences.
Does Digital Delivery Save Costs?
That argument may be won as print costs increase.
The average costs for delivering a print copy of a magazine are about $1 per unit. Delivering that same content digitally can easily result in a 75 percent cost saving—as low as 15 cents a unit, depending on the size of the issue and other variables.
The Mobile Opportunity Comes into View
Mobile is where media, not just digital editions, are heading.
The market saturation of mobile devices is huge, with more than three billion units currently in use worldwide. But given the current capabilities of those devices, suppliers and publishers alike recognize that they're not yet a good fit yet. But they will be.
Selecting a Provider
The most important criterion: Plan ahead.
It starts with a clear understanding of current needs and long-term goals. But the technologies, user trends, and your needs, may be different in a year.
Going All Digital: New Opportunity or Last Hurrah?
What may have been true six years ago no longer is today.
Publishers are rolling out new launches in the format, and experimenting with complementary spinoffs too, as print and digital converge.
Supplier Index
A brief guide to the fast-changing roster of vendors.