Digital Magazines News Wire | 06.30.10

New digital vendor debuts, ProReader release delayed again, more …
MagMe Launches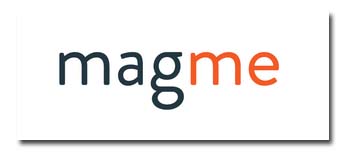 Another player has emerged on the digital magazine vendor market: MagMe. The new platform debuted in beta earlier this month at the 2010 FOLIO: Show in New York City.The platform features intuitive navigational and viewing capabilities, online shopping functions, and social media tools, as well as what the company says are "superior" visuals and viewing features.
What sets MagMe's business plan apart from other digital magazine vendors, it says, is that MagMe only turns a profit when its publishing clients do. "There is no upfront/monthly/yearly fee associated with our platform," MagMe spokesperson Albert Kurniadi tells FOLIO:. "How our business plan works is that publishers approach advertisers to make their advertisement interactive on the MagMe platform. For every advertiser that pays the publisher money to make their advertisement interactive on the MagMe platform, MagMe takes a cut of the payment—sharing the revenue with the publisher."
How much publishers charge their advertisers is up to them, Kurniadito says. "This is the only payment we receive from publishers. As such there is absolutely no financial risk for publishers to join the platform."
Kurniadito says MagMe is set for a full launch by fall 2010.
E-Reader Release Delayed—Again
For the second time this year, Mountain View, California-based Plastic Logic has delayed the release of its Que ProReader device.
"We need to let you know that since your unit will not ship on June 24 as planned, our automated ordering system has automatically canceled your order," the company wrote in an e-mail to customers who pre-ordered the e-reader. The message did not indicate when the release date has been pushed back to.
At the Consumer Electronics Show in January, Plastic Logic pegged a ship date of mid-April. By March, the company said it was pushing the release back to sometime this summer.
Printer Dives Into Apps
Sussex, Wisconsin-based magazine printer Quad/Graphics has updated its Digital Edition platform to allow publishers to distribute their content on Apple's iPad, iPhone and iPod Touch devices. The apps will be created by U.K.-based digital publishing vendor YUDU Media, which recently opened an office in Boston.
Quad/Graphics says its technicians will convert and reformat content supplied by publishers and marketers to publish to the app—featuring rich media and "text-only" versions.
Quad/Graphics owns a minority stake in YUDU.
Meet the Author
---