[This story first appeared on sister site min.]
The Alliance for Audited Media reported total average circulation for the consumer magazine industry dipped 1.7 percent in the second-half of 2013, according to their semi-annual Snapshot, released Thursday.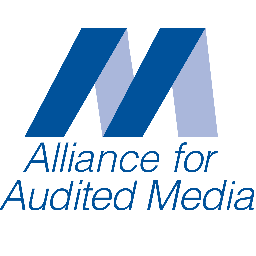 Digital replica editions continue to be a growth area for the industry. The 386 magazines monitored reported a total 10.8 million digital replica editions sold in the second-half of 2013, up 36.7 percent versus the second-half of 2012, when 289 magazines reported more than 7.9 million digital replica editions. Still, the total digital editions sold only account for 3.5 percent of magazine circulation totals.
While not a big slice of the total revenue or circulation for most magazines, digital edition sales are noteworthy in their potential e-commerce benefit to publishers. Digital editions are sold directly between publishers and consumers and thus, avoid devaluing the product through clearing house discounts and anyone else that takes a cut along the print distribution chain. As digital edition sales continue to rise at full value, there is potential there to ease the loss in revenues from devalued print magazines.
Paid subscriptions faltered 1.2 percent and single-copy newsstand sales fell a significant 11.1 percent from a year ago.
Looking at total verified paid subscriptions, American Rifleman, the official magazine of the National Rifle Association, was the top gainer with a 29.3 percent circulation boost, bumping the title into the top 25 list of audited consumer publications by total circulation. Reader's Digest's circulation decline of 22.4 percent was the largest of the top 25 consumer titles, but expected considering the title's decision last fall to cut its rate base from 5.5 million to 3 million. The magazine's total verified subscription sales for the second-half of 2013 totaled roughly 4.2 million.
Across categories, most magazines saw a single-copy sales drop with eight of the top 25 titles, mostly women's periodicals, falling by 20 percent or more. Glamour saw sales drop most at 27.3 percent, with Cosmopolitan, People Stylewatch, Vogue, Vanity Fair and Seventeen, all close behind.
The biggest newsstand sales gainer by far was HGTV Magazine, launched in 2012, at 15.4 percent, with Good Housekeeping and Food Network Magazine also seeing sales upturn at 5.5 percent and 4.6 percent, respectively.
Time Inc. saw four of its titles—People, Time, Sports Illustrated and Southern Living—place in the top 25 consumer magazines list, putting it in a good position as it prepares for its imminent spin-off.