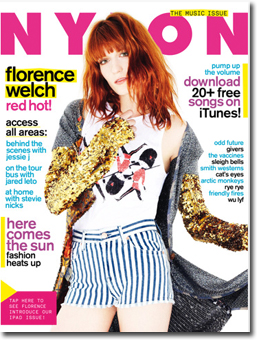 The Economist announces the release of its "World in Figures" app, available for the iPhone and the iPad. Based on the publication's book of the same name, "World in Figures" provides users with stats and data from 190 countries globally. The app includes several topics (like transport, tourism, commodities and cinema), and a trivia game. The app can be purchased through iTunes for $.99.
After releasing the "Dreams of Burma" app in June, National Geographic Traveler and Fotopedia are teaming up again for "Above France". The app, priced at $2.99 and available for purchase through iTunes, includes 2,000 aerial photos, navigation features, social media capabilities and wallpaper choices. The app can be downloaded for the iPhone and iPad.
American Express's Travel + Leisure launched an iPad version of the 16th annual World's Best Awards for 2011. The digital edition contains exclusive content such as trip inspirations, editor-curated itineraries and tips for traveling to locales like Florence and Bali. Users can also access Travelandleisure.com from inside the app for further information. The app is available through iTunes for $1.99.
Nylon magazine announces its digital arrival with a free combination of its July digital issue and 20 songs available free of charge for download through iTunes. Digital subscriptions for the iPad are set at $9.95 a year, or at $2.99 for single copy download. Nylon's digital offering features extras like audio interviews, photo galleries, videos and access to a short fashion film.
Digital editions will soon have their own magazine: TabTimes is a tablet-centric publication, set for release on the iPad in the fall. TabTimes will feature news and trends on the emerging tablet market for business professionals; innovative leaders in the tablet space; app choice guidance for businesses; and tablet reviews. George Jones, formerly EIC at Maximum Tech and Maximum PC magazines, will act as editor-in-chief of TabTimes, and ex-CEO of Canadian BV! Media is tapped as publisher.
Digital publisher Mygazines released On-Page Widgets, a tool for mobile publishing through HTML5 for web-apps. Compatible with mobile and tablet iOS and Android technology, On-Page Widgets allows publishers to install features like Twitter feeds, "Like" buttons for Facebook, YouTube videos and other interactive elements. Mygazines also released the Library App, which allows reader to browse and navigate content while online and off.