Digital Edition Briefs | 6.29.11

TIME, Cooking Light, O, The Oprah Magazine...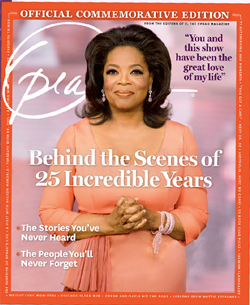 Cooking Light launches its first app for the iPad and the iPhone, The Cooking Light Quick & Healthy Menu Maker. Priced at $3.99 and sponsored by SPLENDA, the Quick & Healthy Menu Maker brings the Cooking Light brand to iOS technology with social sharing capabilities, menu-saving options, cooking, shopping and nutrition tips and editor-recommended menus. The Healthy & Quick Menu Maker also features photography shot especially for the app platform.
The 25-season commemorative issue of O, The Oprah Magazine is available on Barnes & Noble's NOOK color and NOOK for Android. The app will feature first-hand accounts from the talk show host, clips and her farewell message to viewers. The edition commemorates 25 years of Oprah's television talk show series, packaged in a digital version of the 148-page print issue. The issue is available for $11.00 on NOOK Newsstand through July 28.
TIME released the new The Page: Mark Halperin 2012 app featuring Mark Halperin's political analysis and insight on the 2012 election. Halperin is the creator and author of the political tip sheet The Page, which gathers the latest political stories, campaign ads, TV clips, videos and campaign reactions. In addition to featuring the complete content of The Page, the app also streams live video content from the White House and campaign trail, and includes push notifications for breaking news and behind-the-scenes campaign trail photos.
National Geographic Traveler magazine partnered with iOS app creator Fotopedia for the creation of the "Dreams of Burma" app. Available as a free download, the app explores the landscape, population and architecture of the second-largest country in Southeast Asia. The "Dreams of Burma" app will feature over 1,000 photos, visual excursions, sharing capabilities and wallpapers for iPhone, iPad and iPod Touch.
Meet the Author
---