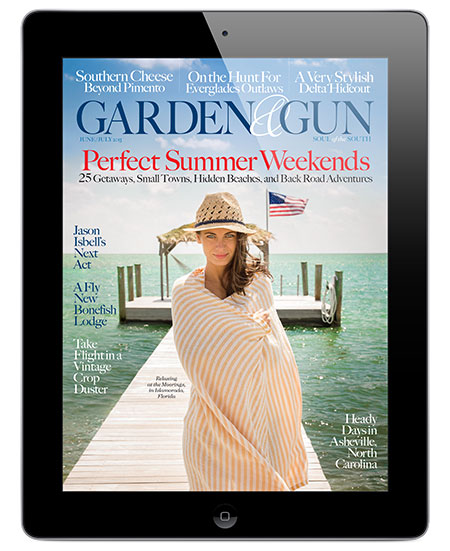 Garden & Gun launched its first digital edition magazine on May 22 with its June/July issue. The digital edition is available at the iTunes App Store and is packed with interactive features and bonus content, which is made possible by the Mag+ platform. The first issue is being offered at no cost to readers, but future issues will be priced at $5.99 for a single copy and $14.99 annually. Also, the magazine plans to offer archived back issues in the future.
The digital newsstand company, Zinio, has unrolled a new subscription plan–Z-pass. Now, for $5 a month, users can gain full access three magazines from a list of over 300 titles. Users can alter their magazine choice on a month-to-month basis, and can opt out of the service at any time. Also, additional magazines can be added at an additional charge of $1.50 each.
Mag+ has introduced an easier way for publishers to offer content on Android devices. Mag+ 4.2 is a scalable solution, meaning that no matter the screen size or the device, digital editions will retain their original quality and schema. Additionally, the latest upgrade enhances iOS features, monetization and production tools. Amongst the iOS upgrades are overlay layering options, where navigation bars and buttons can be easily placed over permanent content. Also, swipe slideshows can be inserted through the InDesign plug-in. And to leverage advertising, Mag+ has integrated AdMarval and AdMob, which facilitate dynamic ads.
The Saturday Evening Post has launched a new iOS app powered by YUDU. YUDU enables magazines like The Saturday Evening Post to easily self-publish content without building out a dedicated infrastructure. The free app is available at the iTunes App Store, and will feature bonus content and enhanced features like hot links, audio highlights and personalized settings. Single-copy issues are priced at $3.99 each, or the annual print subscription priced at$14.98 will give you access to the tablet magazine.
Sequoia Golf has launched a new quarterly lifestyle and golf digital magazine–In Play. The digital magazine is fully interactive and free to download on both Android and iOS platforms. Content will feature news and information relevant to golf and a luxury lifestyle.