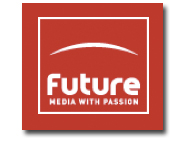 Future plc, the U.K.-based enthusiast publisher with a U.S operation in San Francisco, released half-year results for its fiscal 2011 and digital has become the star performer.
The company's revenues for the period were down overall to about $111 million (£68.8 million), from $115 million (£71.4 million) in same period 2010. EBITA shrank to $3.9 million (£2.4 million) from $7 million (£4.4).
EBITA for the UK group was about $8.8 million while the U.S. and central costs dragged it down, each coming in at about a negative $2.4 million.
According to the company, digital efforts compensated for the decline in print contributions for the U.K. division, while the U.S. wasn't so lucky with a 25 percent decline in print advertising for the period, along with continued investments in growth areas. Overall U.K. revenues declined about 3 percent for the period, while U.S. revenues dropped 6 percent.
According to Future, digital content revenues grew 30 percent for the period and the segment now accounts for 34 percent of advertising revenue.
Digital edition and tablet product sales have increased ten-fold year over year, says the company, which have helped propel the digital segment into profitability for the first time ever, as initially reported by PaidContent.
U.K. group digital profits were $1.8 million (£1.1 million), while U.S. digital profits were $800,000.
"The arrival of tablets has finally delivered on the promise of mobile accelerating digital consumption," said Future CEO Stevie Spring in a statement.
Spring said the company is grossing $161,000 per month in tablet-related sales.
The U.S. group–which accounts for about 29 percent of overall revenues-saw tougher challenges for the period. Revenues declined by 7 percent and circulation revenue dropped 10 percent. The circ decline was attributed to the closing of the Pregnancy group, a phasing out of low-yield subscribers and a smaller retail footprint due to bookstore closures and a shrinking independent retailer pool.
However, digital advertising revenue is now 36 percent of overall ad revenues for the U.S. group and the Future Plus custom publishing division doubled its revenue for the period through launches for Knitting Today, Blizzard and "bespoke" apps for Best Buy and yarn manufacturer Coats and Clark.
The company's complete first-half financials are here.