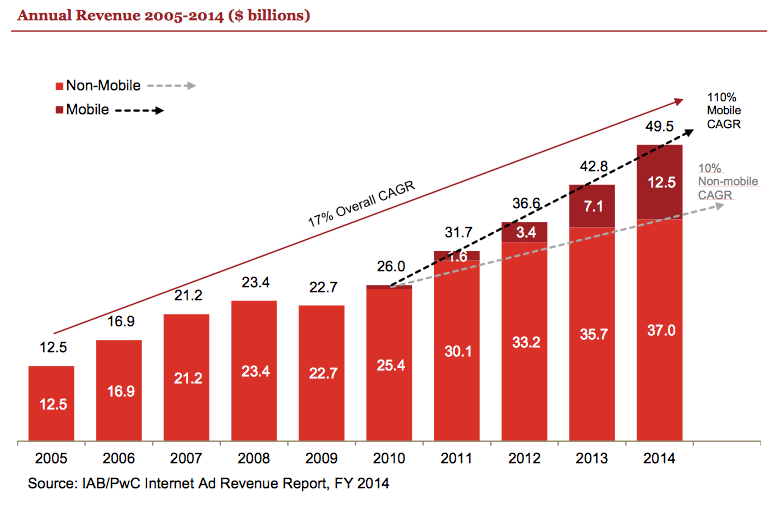 U.S. digital advertising revenues reached a record-breaking $49.5 billion in 2014, a 16-percent increase over prior year, according to the Internet Advertising Revenue Report released by IAB on Wednesday.
Highlights included mobile ad revenue, which saw a 76 percent increase, and digital video, a component of display-related advertising, which rose 17 percent. Mobile and digital video were the two largest growing ad formats contributing to the overall uptick.
The high double-digit growth in mobile advertising "is a reflection of the continued shift in consumer behavior away from desktop and towards mobile devices," says David Silverman, Partner, PwC U.S., the firm conducting the study. Digital video's growth is "also no surprise," according to IAB's President and CEO Randall Rothenberg's comment in the report.
Other ad formats included in the report are starting to level off as the industry matures. While they're likely to continue to grow, they'll only do so along with demographic trends.
For mobile though, there are not only more users in 2014 vs. 2013, but companies are also finding better ways to monetize the platform—both elements contributed to the big 76-percent uptick last year.