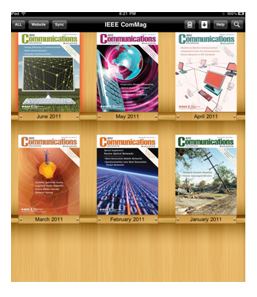 The number of publishers reporting digital copies is growing, new numbers for media-auditing firm BPA Worldwide show. A total of 532 BPA print titles reported digital circulation for the June 2012 cycle—an increase of 6.4 percent when comparing the December 2011 period.
For BPA-audited publications, digital copies now make up about 21.4 percent of total circulation as of June 30, 2012. Additionally, the data shows that 32.4 percent of all magazine titles—both b-to-b and consumer—are now reporting digital circulation on their BPA statements and reports.
SEE ALSO: The Evolution of the Audit
"It's clear that the reading habits of our members' audiences are evolving rapidly," says Glenn Hansen, BPA Worldwide president and CEO. "Given the multiple platforms subscribers are now utilizing to access digital editions—online, smart phones, tablets, etc.—it makes sense that more and more media owners are digitizing their magazines so they are fully accessible through all of these options."
Chief Executive China, which has an average total unique circulation of about 407,000, has the largest percentage of digital circulation—81.1 percent or 330,000, according to BPA. Other digital-heavy titles included IEEE Communications, with 67.7 percent or 26,209 of its 38,721 total unique average circulation; and Foreign Policy magazine with a digital circulation of 30,113 or 29.8 percent of its total circulation of 101,054. 
Stay updated on the latest FOLIO: news, follow us on Facebook & Twitter!