Did 'Blackberrying' Kill Blueprint?

Martha's TV spin.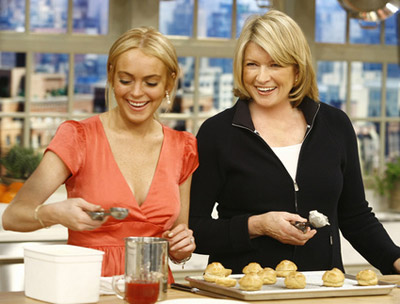 To most media watchers, when a magazine folds, it's always fun (if evil) to see how the parent company and its executives spin it ("We're shifting focus to the Web, y'all!" a familiar refrain). When a Martha Stewart magazine folds, it's even more fun.
Yesterday, the diva of all media gave her television show's studio audience her pie-baked take on Blueprint two days after its shuttering:
"The world has changed. By blogging, they get information. By texting. By BlackBerrying. By surfing the Internet. Even using their cell phones to retrieve information on the go! So to keep in step with this very dynamic Blueprint audience, we've decided to change the Blueprint format from just the magazine, fusing it into a new group of ideas."
WWD adds: "She deftly avoided any hint of a retreat, saying simply that the company had 'changed Blueprint's format' to live on as a blog and a 'featured entity' for Weddings. As for the magazines spread out in front of her, Stewart said cheerfully: 'These issues just might become real collectors' items!'"
More here …
Meet the Author
---