Dice Holdings Buys Media Assets from Geeknet for $20 Million

Slashdot, Sourceforge and Freecode included in 1x revenue deal.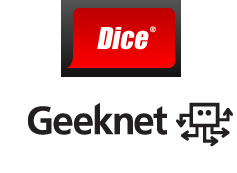 Dice Holdings, Inc., a network of niche job sites and career fair producer, has acquired the online media assets from Geeknet, including Slashdot, SourceForge and Freecode, for $20 million in cash.
Dice Holdings plans to use the deal to enhance its career offerings with the content produced via the three sites. "The SourceForge and Slashdot communities will enable our customers to reach millions of engaged tech professionals on a regular basis and significantly extends our company's reach into the global community," says Dice Holdings chairman, president and CEO Scot Melland in a statement.
Slashdot and SourceForge attract about 4 million and 40 million monthly uniques, respectively, and Freecode, an index of Linux, Unix and cross-platform software, attracts about 500,000 unique visitors a month.
Together, the three properties generated 2011 revenues of $20 million. Media bankers DeSilva + Phillips represented Geeknet in the transaction.
According to Geeknet chairman Ken Langone, the deal allows the company to focus solely on its remaining property, ecommerce site ThinkGeek. "With this transaction completed, we will now focus our full attention on growing ThinkGeek."
In August, Geeknet announced the departure of ThinkGeek's president and CEO Colon Washburn, who's planning on taking until the end of the year to transition from the post.
Geeknet has been disposing of its media properties for the last couple years, selling off Ohloh and Geek.com in late 2012 to Black Duck Software and Ziff Davis.
By the end of 2011, the $20 million Slashdot, Sourceforge and Freecode generated represented about 17 percent of overall revenues, with ThinkGeek bringing in the rest, or about $99 million.
Meet the Author
---