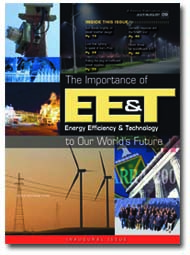 During a difficult year for magazines, a few bright spots have emerged. One notable story, in recent weeks, was the launch of experiential travel magazine Afar. The San Francisco-based title's 96-page premier issue hit newsstands on August 18 with 35 advertisers, many of which from the high-end and luxury markets.
But Afar, while arguably one of the more high-profile launches this year, only scratches the surface of a wave of emerging magazines. Just last week alone, 944 Media said it will launch editions in Atlanta and Detroit in October; Kevin Thomas, publisher of Maine Home & Design, relaunched Port City Life as Maine; and American Media Inc. said it partnered with Ultimate Fighting Championship to launch a bi-monthly national magazine called UFC.
"I have always said that the worst of times are the best of times to launch a new magazine," University of Mississippi professor Samir "Mr. Magazine" Husni told FOLIO:. "People have recognized that all the hopes that have been placed on a free content delivery on the Web as a business model has failed and the ad money did not materialize. People are still interested in print if you give them a necessary, sufficient and relevant product for that specific audience."
The launch announcements didn't end there. Penton Media, which ceased publication of Metal Producing & Processing with the August issue, said last week it will launch Energy Efficiency & Technology. Targeting engineers who develop and use state-of-the-art energysystems, the trade title will carry a controlled circulation of 25,000 and publish threetimes in 2009 and six times in 2010.
Enthusiast publisher Active Interest Media said it will launch two free custom publications for nutritional products retailer The Vitamin Shoppe. Amazing Health (240,000 copies) and Muscle & Performance (300,000 copies) will available exclusively at Vitamin Shoppe's 425 locations in September.
Expanding its portfolio of health and wellness magazines, MPA Media said it will launch Dynamic Chiropractic PracticeINSIGHTS in January. The monthly print title will carry a circulation of 40,000, the publisher said.
And Healing Lifestyles & Spas is set to relaunch in print and online. The magazine, which shut down in February after 13 years in print, was acquired recently by former associate publisher, Shannon Hoffman. The Web site's relaunch and redesign will be "hip and sophisticated, adding abstract elements from nature," editor-in-chief Melissa Williams told FOLIO:. Hoffman plans to relaunch the print component, an annual Retreat & Renew Spa Directory, in October 2010 with a 100,000 circulation, Williams said.
"Things may have been quiet on the media front regarding new launches," Husni said, "but news about the death of magazines has been greatly exaggerated."