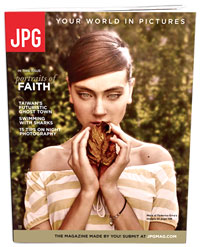 8020 Media, a publisher heralded for its community-driven editorial model, is shutting down. Here's the memo from CEO Mitchell Fox (via NYT Bits):
In the face of these extraordinary economic times, in a devastated advertising climate, we can no longer continue to operate the business due to lack of funds, and hence we have to close 8020 Media effective immediately.
There is no doubt that our company has done what no others have yet to do…that is, prove that the web and print can work effectively together, one supporting the other.
We've also proven that community generated media CAN be a powerful thing…and it can create spectacular media.
The riddle of having a sound web platform support that drives interactivity with a print product has been solved, however, none of us could have predicted the global economic collapse we've witnessed in the past few months. So our timing to grow the business and bring it to profitability through even the smallest amount of additional funding could not have been worse.
So, while we sit here at the precipice of profitability, the negative marketplace forces are too strong to overcome, and we must take this regrettable action.
It remains undeniable that the publishing industry MUST find a new model, and mass collaboration and participation in the media property is certainly now proven it can be the foundation of this new model (NOTE: This is NOT citizen journalism).
We've cracked the code on marshaling a community around a media property online and in print….and helping them become active , loyal, and engaged participants in both.
We do owe a debt of thanks to Minor Ventures for believing in us, and funding us to this point and to have even given us a chance to make this business successful, and for that confidence we'll always be grateful.