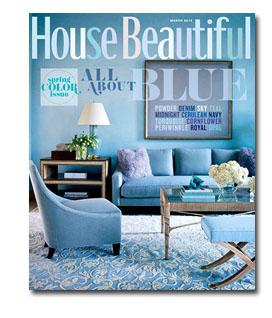 Home and shelter magazines dominated magazine publishing over the past decade until the collapse of both the housing and print advertising markets.
But in spite of a disastrous 2009, home titles lead all categories in terms of growth in the number of titles over the last five years, up from 123 in 2005 to 337 in 2010, according to newly released The Standard Periodical Directory, published by Oxbridge Communications.
 
However, ad pages in the Home Furnishings and Supplies category fell 27.4 percent last year, according to Publishers Information Bureau. "While home magazines experienced strong growth over the last five years, 2009 was a tough year for that category with the closing of Country Home, Southern Accents, Domino, Backyard Living and Metropolitan Home," said Oxbridge president Trish Hagood in a statement.
In November 2009, the 2010 National Directory of Magazines, which tracks data for 17,020 North American pubs that accept advertising, said that home titles grew 167 percent over the past five years, from 105 to 280. Since 2004, that's an increase from 105 to 280 titles in the category. Real estate publications also nearly doubled during this period.
According to The Standard Periodical Directory, other growing magazine categories include celebrity publications (up from 81 titles in 2005 to 139 in 2010), which saw the launch of magazines such as Disney twenty-three and Juicy.
 
The categories with the most overall titles include Medicine (3,285), Law (2,357), Ethnic (2,179), Computers (1.822), Religion (1,833), Education (1,473), Business (1,365), Health (1,237), Investment (1,136) and Travel (1,131).