Desperate Times Call For …

Now, more than ever, publishers need to be creative.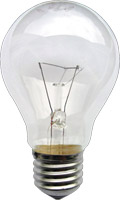 EDITOR'S NOTE: Read more at FOLIO:'s Magazine Marketing Excellence Channel …
Times are rough in many sectors of the media business, but consumer magazines have just come through what may have been their worst quarter in memory. Ad pages dropped by 7.4 percent in the second quarter, according to the Publishers Information Bureau.
Marketers are cutting back big-time. Magazine sales reps are constantly hearing of drastic budget cuts. One publisher, quoted in one of the ad trade newsletters, said, "We're hearing about how many marketers just aren't advertising. It's across the board … in every industry."
Not advertising?
That flies in the face of sage marketing advice that says not to stop advertising in tough times. Challenging times are often, in fact, when advertising is needed most—for the short term and for the longer term as things improve. Lose your brand's marketing momentum and it's harder and more costly to get it going again when the economy picks up.
Smart marketers aren't halting their advertising—they're just being ever more careful and picky about where they're putting it. The pressure is on the media to show why their particular platform is right for reaching a marketer's target and how it can move people to action.
This is also the time for sales reps to be extra creative in offering value-added opportunities. Magazines with other media platforms such as websites, a social media presence, or TV and cable extensions have a lot to offer if they package it attractively—in terms of both execution and pricing.
Come up with new ideas—new ways for marketers to connect their brands with your readers—and many marketers will find the dollars. If you don't innovate, your book may be the one to lose pages as a marketer looks for dollars to pay for your competitor's enticing offer.
These times call for good selling and creative concepts. The smart advertisers are still advertising. You just have to work harder to protect your share of it.
Meet the Author
---