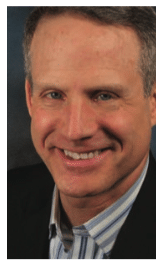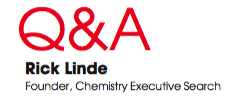 While data has always been a focus for publishers it's only now starting to become a much bigger strategic priority. Mainly because it informs so many elements of the business model, from content to sales. As a result, publishers are combing the market for seasoned data science experts—analysts and executive-level appointments. Trouble is, fitting data science skill sets into a media context is difficult and demand is far outpacing supply. We spoke with Rick Linde, founder and principal of niche recruitment firm Chemistry Executive Search, which focuses on senior-level digital placements in the media, entertainment and technology markets, to get a sense of who's getting hired and why.
How have you seen the hiring needs change at magazine media companies as data strategies have become more prominent?
My first inclination was to look at the surge with a jaundiced eye. There's always some shiny new toy that comes along—user-generated content, for example. Interestingly, as soon as one appears, clients ask for someone with decades of experience. You have to carefully put your tongue in your cheek. But this one is different. It's not going to fade away.
Why is that?
Data analytics infuses the media business with a lot of new weaponry. I disagree with the premise that some companies are shifting their focus and trying to become data and information services companies rather than media companies. I don't think that's valid and I think anyone who tries that will fail. They are content companies, not data companies, but data is a useful tool to help them deliver that content and work with advertisers.
How is the hiring process for data experts playing out?
It's just starting now. The big publishers are all clamoring to hire data analysts, but they're bumping into two huge problems. The first is an utter shortage of supply. The second is that many of the real data scientists are uniquely terrible at relating to people, and relationship-building skills are absolutely essential when someone gets to be a senior executive. You can't just hire a brain in a bottle if you want to make that person an executive force in your company. And you also can't put that person in front of clients—and many of these roles have client relations as a central component. It makes it very difficult for publishing companies to ramp up because they can't check all the boxes.
What are the skills publishers are trying to check off?
It's a funny sort of spectrum. On the one end, you have the hardcore data analysts who are PHDs and on the other end you have a rewarmed sales person who knows enough jargon to pitch in front of clients, and probably does that very well. When I ask any client where on that spectrum they want to be, they will all say they want both. They want someone who's a huge data scientist as well as a great salesperson. But it's not that way—publishers have to pick a point on the spectrum. I can't trot out the same group of executives for every search. It's surprising how the same search can wind up with so many different permutations.
Where in the organization are publishers positioning these executives?
It depends. The most logical place is the marketing department because the key to most of this work is anticipating consumer behavior. But I have seen data scientists attached to technology or sales. In some cases data scientists report right to the CEO, which I don't think will last for long. You can infuse any functional area with data, so it depends on what the pain points are for the publisher that drives this.
Compensation is presumably at a premium.
Yes, it is at a genuine premium. And clients invariably bump up against internal equity issues. This is a big problem for them. These people cost much more and if you bring them in at, say, a senior vice president level, you'll create internal equity conflicts if they're making considerably less than their counterparts.
>>Back to "The More You Know, the More You Grow"