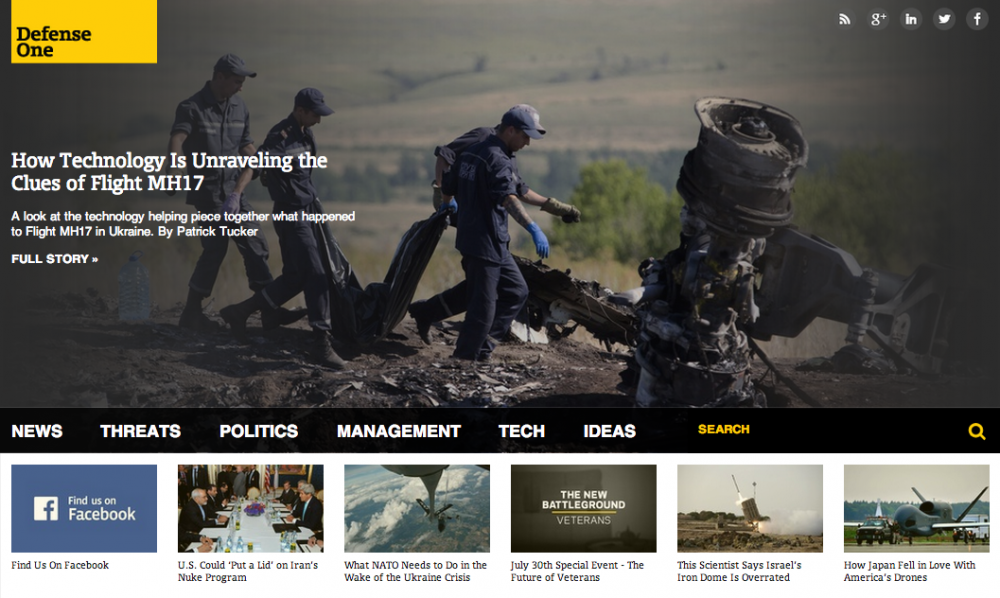 Atlantic Media's newest venture, Defense One, is hitting 600,000 unique visitors a month, has attracted 63,000 subscribers and supports 22 ad clients just a year after its launch-numbers good enough to justify another big investment in the brand.
Part of Atlantic Media's b2b division, the National Journal Group, Defense One is adding 11 new staffers across its business and editorial units.
"This investment in Defense One reflects the incredible success the brand has had in just one year and will expand the ways in which we advance the national conversation around the future of defense and national security," Hartman says in a statement.
A general manager, associate publisher and events directors are included in the business hires, while three beat reporters and two contributors make up the editorial additions.
The expansion comes two months after Quartz, another fast-growing Atlantic Media brand, announced it would be adding more than 20 staffers. And things appear to be going well for the company's flagship brand as well. Atlantic Media self-reported that ad, newsstand and events revenue were all up at least 25 percent through the first half of 2014.