Deena Bustillo

Celebrity News Editor, Zimbio.com | Age: 27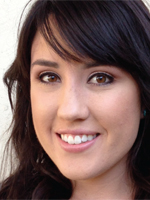 • Wrote more than 10,000 articles for Zimbio.com in the past two years, gaining 17 million page views in the last year.
• Drives traffic with a keen understanding of SEO: An article about Michael Jordan's fiancée generated more than 300,000 page views and a follow-up gathered 10,000 in the first 24 hours.
• Other articles have generated more than 1 million page views in two years.
Meet the Author
---