Decision to Pull Tobacco Ads Will Have 'Little Effect' on Industry

Vanity Fair: No significant impact on revenue.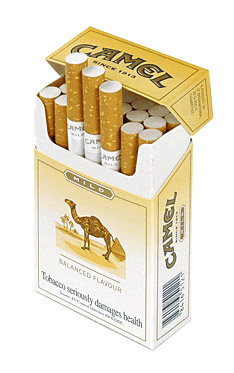 Gone are the days when tobacco companies were key buyers of magazine advertising. This week, one more company was scratched from the list of magazine advertisers. The R.J. Reynolds Tobacco Company-the country's second-largest tobacco company and maker of brands such as Camel, Doral and Winston-has decided to pull its consumer print advertising (magazines and newspapers) for 2008.
"This was a business decision that will help us to further sharpen the focus of our marketing programs to compete more effectively and let us be more efficient in how we go to market," Reynolds spokesperson Jam Smith told FOLIO:. "We are focusing our 2008 cigarette marketing programs in three areas. Those are in adults-only facilities such as bars and nightclubs, direct communication with age-verified adults and, of course, in stores in which our products are sold."
Magazines that carried Reynolds Tobacco cigarette ads included Cosmopolitan, Details, Esquire, GQ, Harpers Bazaar, Maxim, and Vanity Fair. The decision does not affect the Natural American Spirit tobacco products sold by Reynolds Tobacco sister the Santa Fe Natural Tobacco Company. Both are owned by Winston-Salem, N.C.-based Reynolds American.
"The monetary loss from this announcement will not have a significant impact on our overall advertising revenue," a Vanity Fair spokesperson says. In fact, Reynolds' pullout isn't expected to have much of an impact on the magazine industry in general. According to figures from 2006 (the latest full-year numbers available) the tobacco industry represented only .4 percent of the industry's overall advertising, says MPA spokesperson Cristina Dinozo. In 2002, the category represented 1.2 percent.
"The category has been diminishing over the years. I think the number speak for themselves," Dinozo says.
Smoked Out

Philip Morris, the country's largest tobacco company, has not purchased a print ad in three years. According to the Tobacco-Free Periodicals Project as of 2005 more than 200 magazines-including Men's Health, Money and Self-had refused to carry tobacco-related ads.
Reynolds Tobacco has been under intense pressure in the last few weeks over its print cigarette ads, including its Camel No.9 ads which have appeared in a number of magazines and a Camel Filters ad in the Nov. 15 issue of Rolling Stone. In that issue, editorial material about independent rock music was sandwiched by four pages of Camel ads. That angered anti-smoking advocates who argued that the ads and story, which was presented in a cartoon-like format, seemed like a united package that was targeted towards kids.
Smith says the company's decision to pull its print advertising campaigns was made in October and was not directly related to these recent controversies, but says that similar issues were "in the back of our minds" when putting together its 2008 marketing programs.
Meet the Author
---