How do you decide whether to bundle print and digital subscriptions? Some say that we need to stop offering separate print and digital subscriptions so the audience can get used to the idea of reading magazines digitally. Why? Because that's where we are moving and it's our job to get our readers comfortable with the idea that they can get the same value out of reading a magazine on a desktop, tablet or smartphone. So how do you decide what to offer?
Here, I'll discuss the different subscription models that we have at NewBay Media and the pros and cons of each; plus what we do to keep track of our digital circulation in all the different platforms in order to report them as qualified circulation in the BPA and AAM statements.
All of our Kindle, Nook and Google Play editions have a paid model. However, our Apple editions are more complex. We have 14 magazines with a paid model and 9 with a log-in for free activation.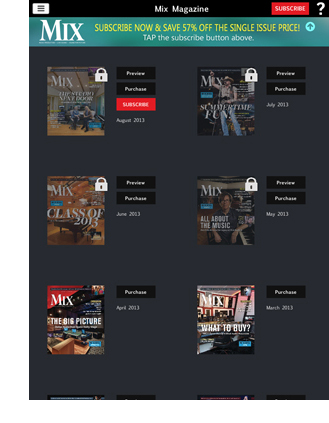 Paid Model: Apps Only
Under this model the magazines do not offer a combined print/digital subscription offer. When we refer to digital under this model; we are only referring to digital on the Apple, Kindle, Nook or Google Play editions. This model is straightforward. We have 3 offers: Single copies, one-month and one-year subscriptions.
Pros: It's simple to execute. Offering one delivery method; subscribers get it on their smart devices. No programming expense to communicate with your subscriber database.
Cons: Subscribers complain about wanting a bundle subscription or they want to transfer their print subscription to a digital subscription on one of these devices.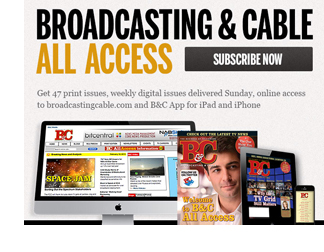 Paid Model: Bundle
We currently have two magazines under this model. The subscriber is offered a print bundle that includes an all-access plan where they get the print, the desktop edition, iPad/iPhone edition and online access to the website. Or they can opt to get everything except the print.

Pros: Subscribers use the form that is attached to our database. We have a handle on how the offers are doing and how our audience is reacting to the print bundles versus the digital-only access.
Cons: There is a lot of programming that needs to be done up front to create a log-in process within the app that pings our database when a subscriber wants to activate an account. Sometimes the log-in process is not very user friendly, which results in higher customer service calls or emails in the first couple of months.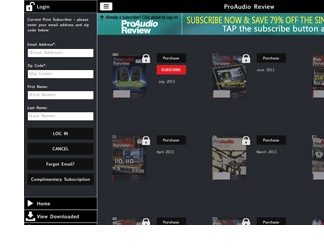 Free (Activation Required) Model: One-Year Subs Only
This is one of the most involved models. We currently have 7 controlled magazines that offer free access to the iPad/iPhone edition, but the subscriber needs to authenticate a print subscription. This model works almost identically to the Paid Bundle Model referenced above; with the difference that we only allow free access to those controlled one-year subscribers on the file at the time they activate their subscription. 
This was set up with some programming between our fulfillment house and the app vendor. Immediate access is granted to one-year subscribers when they activate their iPad account. But two-year or older subscribers see an error message that tells them to fill out a form, available within the app. Once they fill out the form it feeds directly to our fulfillment database and grants access.

Pros: Our fulfillment house is able to flag the subscribers that activate their accounts and those that renew their subscription, which means we know exactly who those readers are. And we now have a new benefit to offer our readers to get them to requalify sooner.
Cons: The programming involved to get this to work properly. The log-in process asks for an email address to log in. If they don't have an email address on file with us then they need to contact customer service to have it added in order to grant them access.
As you can probably imagine, keeping track of all these apps and the different models takes time and a good detailed BPA approved report. That's why we had to invest many hours to create a report that provides all of this information in one place. The report has been set up to feed from the raw data provided by all the vendors and our goal is to supply this report to the auditors so they can have a one stop shop of all the data they need to verify the digital circulation for all of these platforms—and in turn reduce the auditing hours that this will likely bring. As of today, we have BPA's approval on the report, but we will not know how good it is until it passes through an audit. I'll be sure to let everyone know how it does.  
Next Time:
I'll talk about metric reports, what they should have and why they are important to almost everyone in the company.
Until then…