Dean Praetorius

Director of Trends and Social Media, The Huffington Post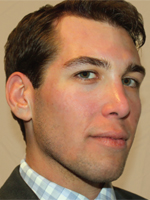 • Under Praetorius's watch, social media referrals grew by nearly 100 percent between 2012 and 2013.
• The Huffington Post's Facebook and Twitter accounts have nearly doubled followers year-over-year.
• By leveraging data, Praetorius and his team drove more than 10 million search engine referrals on the night of the 2012 general election.
Meet the Author
---