Dead Cats and Digital Media Panels

An introduction.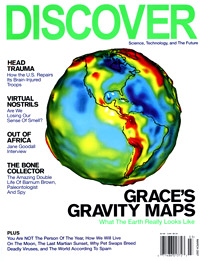 You can't swing the proverbial dead cat without hitting an industry panel discussion about the death of print, the transition to digital or some variation thereof. This has been true now for the better part of a decade. The panels just come with different titles:
1997: "Avoid Becoming Roadkill on the Information Superhighway"
2007: "The Magabrand Revolution"
Cycling through a number of failed strategies—homegrown portal sites, blockbuster acquisitions, digital editions—most publishers still have a hard time getting over the fact that branded, high-quality content doesn't seem to have the same value on-line as it does off-line.
Intuitively, established magazine brands should have an advantage over competitors they perceive as underwear-clad, basement-dwelling overachievers. Magazines have loyal audiences. Their content is professionally reported, edited and fact-checked. Longstanding brands connote a certain level of quality.
But it doesn't work that way. Perez Hilton competes on the same field as People, Drudge with Newsweek, TVNewser with Mediaweek, and on and on. On top of that, advertisers pay a significantly lower CPM online than they do for print, hurting magazine publishers in the tradeoff.
At the risk of getting sucked into the same repetitively lame dialogue I just mocked, this is what I want to blog about. As someone who started in the online world (LendingTree.com circa 1999) and then transitioned to magazine management, I hope to bring a perspective that cuts through a lot of the doomsaying and navel-gazing.
I'm going to highlight what works from the print, integrated or exclusively on-line perspectives. And if I plug my own magazine (Discover) and online product (http://discovermagazine.com) along the way, so be it. At least you don't have to sit through another integrated media panel discussion.
Meet the Author
---