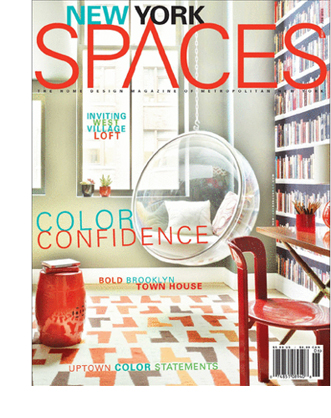 Montvale, New Jersey-based Wainscot Media, which publishes 18 regional magazines, has sold New York Spaces to Davler Media Group. Terms of the deal were not disclosed, but it includes the magazine, published 9 times per year, its website and its Top 50 Design Gala.
New York Spaces was bolstered by Wainscot's purchase of New York Home from Hour Media back in 2007 when the company folded the latter title into its existing luxury interior design magazine.
See Also: Luxury New York Interior Design Mags Set for Merger
Jason Kontos, who was editor-in-chief of New York Home and then New York Spaces, will continue in this role with Davler Media. Five other employees will also remain with the magazine.
Davler Media was formed in 2004 with backing from Alta Communications and publishes titles for the New York metropolitan area that target the luxury, parenting and visitor markets.
Wainscot Media is a spin-off led by Carroll and Mark Dowden, who formed Dowden Health Media, which was sold to Lebhar-Friedman in 2005 and again to private equity firm High Road Capital Partners in 2010.
New York Spaces is Davler's fourth acquisition in the last two years. Regional Media Advisors represented Wainscot Media in the deal.