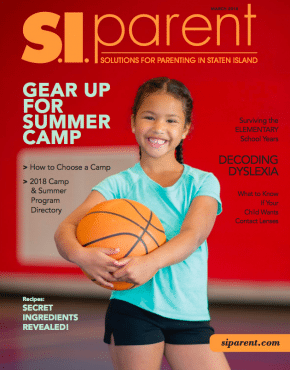 Davler Media has acquired the 29-year-old monthly Staten Island Parent magazine from founding publisher Roselle Farina-Hecht, growing its NYMetroParents portfolio to comprise eight local magazines and "completing its footprint" in the greater New York City area, according to an announcement released Monday.
"We've achieved a long sought-after mission with this acquisition," said Davler Media CEO David L. Miller in a statement.
Formed by Miller in 2004 after acquiring City Guide New York, Davler Media launched its parenting division two years later with the purchase of Big Apple Parent, Brooklyn Parent, Queens Parent, and Westchester Parent magazines from Family Communications, LLC. By 2009, Rockland/Bergen Parent and Nassau and Suffolk Parent had been added to the mix, with the latter two later combined and merged with Long Island Parent when Davler acquired that property in 2012.
"If an advertiser wants to reach New York-area parents, we are the vehicle to do it, on any scale, and any and every platform," added Miller.
Davler Media claims monthly circulations between 35,000 and 50,000 for each of the seven magazines in its NYMetroParents division—which operates under a 12-person editorial team complemented by 20 salespeople—as well as 250,000 unique monthly visitors across its digital portfolio, including toddler-focused Mommybites.com, which it purchased in 2016. The division also produces 20 annual local events.
Miller added that "the majority" of Staten Island Parent's 10-person, all-female staff will join the NYMetroParents team "to preserve the strong identity they have fostered over three decades." Farina-Hecht will stay on as publisher of the title.
The division's primary competitor is Brooklyn-based Community News Group, which publishes Manhattan, Brooklyn, Bronx/Riverdale, Queens, and Westchester Family magazines, all monthlies, as well as Manhattan Media's 30,000-circulation New York Family, which comes out six times per year.
"I have been working together with Davler over the past few years, moving towards the goal that we would one day be acquired and merged into NYMetroParents," said Farina-Hecht. "I know that we will collectively continue with the work that we began in 1989—to be the leading parenting brand and resource serving this fast-growing borough."