It's been a busy week for Bonnier Corporation. Since last Friday, the company has had several executive changes: former CEO Terry Snow announced his retirement, creating an opening for the company's former EVP of the Active Interest Division, Dave Freygang, to succeed him.
Freygang has wasted no time in taking the reigns—by Monday, the new CEO had tapped Eric Zinczenko to head all magazine brands, and on Tuesday Gregory Gatto was promoted to publisher of Field & Stream, Outdoor Life and SHOT Business. Wednesday morning brought another change-up that reflects the strategic direction of the company under Freygang's leadership: the new CEO has promoted David Ritchie (pictured) to be the company's first-ever chief content officer.
Though some publishers like Consumer Reports have axed similar posts due to the changing media landscape's demand for a more targeted content structure, Bonnier Corporation looks at Ritchie's role as a way to optimize content to reinforce its brands.
Here, FOLIO: checks in with the former director of editorial operations to see how he will lead the content strategy across the company's 45-plus properties.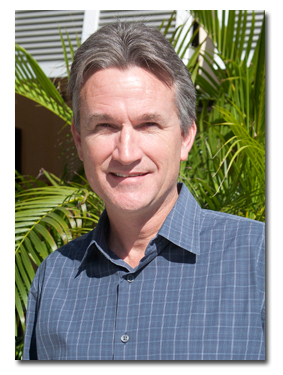 FOLIO: In an era of hyper-specific, community-focused niche media, how does having a chief content officer for all brands make sense?
David Ritchie: This company was built when its founder was distributing content about water skiing from the back of his van a long time ago. The model that you ask about—where passionate people create hyper-specific content tailored for really tight communities of enthusiasts—that's been the company's mission since day one. With our long-time singular focus on niche markets, we've assembled some amazing talent. We have many of the world's top experts in the segments in which we operate; they're industry leaders.
As the question implies, they don't really need somebody at the top of some organizational chart telling them how to write for their audience. In my role as chief content officer, I'll work to provide the right people, tools and processes that we believe are necessary to reinforce a structure and culture where brands can thrive, where passion is empowered and where content is developed and delivered strategically to meet our audience's changing consumption habits and our company objectives.
FOLIO: What will the company's content strategy be across platforms and titles?
Ritchie: We're a company built around serving niche markets and it's impossible to cite one content strategy that will serve all. We've learned the hard way that the template approach doesn't achieve the best results for our business. Our content strategy has really been, and continues to be, a brand centric one. We thoroughly explore and understand the DNA of each and every brand, how its audience consumes content and how that collective understanding should drive the channel strategies we employ and the content plans that we use in those channels.
FOLIO: How will you incorporate targeted content into a larger strategy?
Ritchie: At Bonnier, targeted content is our strategy—whether you're talking big or small. Our business model is pretty simple and it's that we believe that great content attracts an audience of enthusiasts who are interested in and predisposed to purchase the products and services of our marketing partners.
It starts and ends with developing the right content and then delivering in a way that matches changing audience consumption habits and revenue opportunities. If we get that right consistently and efficiently, we will be successful. Right now we're focused on our core business model and improving in the consistency and efficiency in which we deliver it.
Stay updated on the latest FOLIO: news, follow us on Facebook & Twitter!