David Parry

president, The News Group U.S.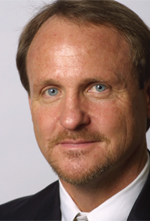 Through its acquisition of Anderson News' assets, the News Group is widely credited with calming the supply chain.
In February 2009, wholesaler Anderson News abruptly shut its doors, blowing a chunk of the supply chain right off the rails and bringing, for several months, magazine distribution to a standstill. About 25 percent of the market was suddenly up for grabs. The event spooked everyone—from publishers to retailers—and highlighted in stark relief the frailty of the distribution channel.
The News Group quickly stepped into the void and hammered out a deal to purchase what was left of Anderson. That action is widely credited with mending a fatally broken supply chain after Anderson's implosion.
The News Group picked up 15 of Anderson's major distribution centers, 60 depots, 1,300 trucks and hired 4,000 employees. "We hammered out the deal in about 48 hours and did the rest in about 60 days," says Parry.
Now, however, they're left with a very different distribution landscape with The News Group commanding a 46 percent market share, according to Parry. That size gives the wholesaler some obvious benefits, but those benefits trickle back to publishers, too, he says.
Along with Anderson's assets, The News Group took over distribution into 10,225 stores. All told, Parry says The News Group spent in the high seven figures, with investments ongoing in scan-based trading and other infrastructure.
News Group's new size and the shock of the near-collapse of the distribution chain helped the wholesaler negotiate more favorable terms with retailers, which have historically been the 800-pound gorilla in the room. Parry says he struck new, multi-year contracts with retailers, and confirms rumors that he shaved a "couple of points" on the terms in his favor.
"The fragmented nature of the business was the biggest point of leverage," says Parry. "The fragility of our business was our greatest asset to reworking the deals. The retailers had to reconsider the margins they were getting in the category."
VITAL STATS: Magazine wholesaler The News Group now commands almost 50 percent market share. After buying the Anderson News assets, News Group was able to shave off a couple points in costs with retailers.
BACK TO THE 2010 FOLIO: 40 MAIN PAGE 
Meet the Author
---