Meet David Nussbaum, ABRY Partners' 'Fixer'

An exec's pervasive influence is felt from Penton to Cygnus to F+W.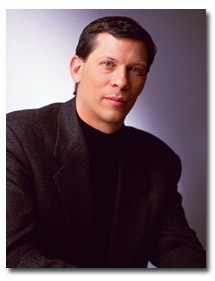 ABRY Partners is a private equity firm. David Nussbaum is a publishing company executive. But right now, it looks like Nussbaum's the most influential advisor at ABRY.
Right now, Nussbaum's got ABRY under a spell. Or vice versa. He's the de-facto magazine publishing troubleshooter for the financial firm that owns F+W Publications and Cygnus Business Media, and in the past held a controlling stake in Penton Media.
Boston-based ABRY named Nussbaum as CEO of its F+W unit earlier this week, replacing David Steward. Prior to that, Nussbaum was CEO of Penton Media, leading ABRY to a successful divestment of that company in 2006. What's more, key Nussbaum associates are sprinkled throughout ABRY holdings, including David Blansfield, the president of the F+W magazine division, and Jim Ogle, CFO of Cygnus.
In naming Nussbaum, ABRY indicated that it trusts him above all of its publishing-operator partners. Cincinnati-based F+W is, after all, a big company—with about 60 magazines and more than $200 million in revenue—and one in a market where Nussbaum has no experience. F+W owns consumer enthusiast magazines, along with related book lines and affinity clubs. Nussbaum is a career b-to-b publishing executive with little consumer magazine experience and highly-focused on e-media-which apparently is not a major part of F+W currently.
That may change. As mentioned, Nussbaum is especially skilled at e-media businesses, and Blansfield, in one of his first moves as magazine-division president, shut down five magazines last month and laid off 13 staffers. "It needs to be emphasized that we're a diversified media company, and we remain committed to these markets," he said at the time.
This week's naming of Nussbaum, who built a track record of cost cutting at Penton, caused some to take a second look at Blansfield's shutdowns last month. "I guess Blansfield wasn't moving fast enough closing magazines," one source wrote, somewhat cynically. "You can expect that Nussbaum will cut the hell out of costs." Said another: "If you're an employee at F+W you'd better strap on your seatbelts and wait for David Nussbaum to change the cost structure dramatically in anticipation of an exit."
Nussbaum challenges that analysis. "The key to F+W is the major revenue opportunity due to the deep well of content and data that the company currently owns and produces and taking that info online and getting it digitized, as well as expanding its events business," he said. "On the expense side, every company, always, should be vigilant about managing its cost basis. We'll certainly look closely there too."
He also said that ABRY's F+W investment is relatively recent, so a quick exit is not anticipated. "They are a large and very successful PE firm with investments in media, but also many other sectors. I don't think I have all that much influence. They are honest, smart, and always, always good to their word," he said.
The naming of Nussbaum to replace consumer magazine veteran Steward also indicates once again that ABRY is not afraid to put people in charge of its holdings from outside the served market. In 2006, ABRY replaced publishing and event-industry veteran Paul Mackler as CEO of Cygnus with Carr Davis and Anthony O'Brien, two content distribution entrepreneurs who in 1993 launched FDCH e-Media, which specialized in b-to-b partnerships and online news delivery.
"What this tells you is F+W is another ABRY investment that is not going in the right direction," one source said. "And they're not afraid to bring in new executives from outside the industry to infuse new ideas and new processes. The surprising thing is they didn't tap Nussbaum to go and clean up the mess at Cygnus, where he has much more domain experience."
Meet the Author
---