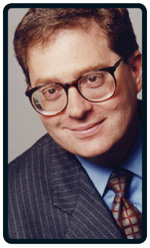 Carey will not only lead one of the largest publishing companies after the purchase of Lagardere's magazine properties but is championing emerging revenue streams.
2010 was a year of revolving door CEO changes at consumer publishers and one of the most notable changes was the replacement of Cathie Black last summer as president of Hearst Magazines by David Carey, formerly group president at Conde Nast.
Carey's new role took on even more gravitas when Hearst announced in December that it had entered exclusive negotiations with Lagardère to buy 102 Hachette magazine editions and 50 Web sites outside the French market (rumors of Hearst's interest in Hachette have swirled since summer and picked up again in early December). Carey kicked off his first official day (Jan. 3) as president of Hearst Magazines with a note to the troops outlining in general terms his plan for the new year, urging "entrepreneurial thinking" and an "end to playing it safe."
Hearst is currently seeking regulatory approval in 15 countries for the deal, which Carey says will split total magazine revenue 50 percent in the U.S., 50 percent internationally. Hearst is "bullish on the magazine medium…bullish in the U.S. but more bullish outside the U.S., especially in China and Russia," he says.
Overall ad pages for Hearst grew 10 percent in 2010. And according to a chart pulled together by Folio: sister publication min, Time Inc. and Conde Nast had the largest number of ad pages among the big consumer group publishers but Hearst had the most growth, up 1,554 pages over 2009.
Hearst Magazines is aggressively pursuing the digital publishing opportunity and with different types of customers (and devices) comes the need for different types of subscription points, says Carey. "The way magazines have traditionally approached circulation pricing is like that old Henry Ford line, 'You can get it in any color you want as long as it's black.'"
New devices could redefine magazine circulation. "What the new technology enables us to do is to recognize that we have a core reader that might pay five or ten dollars a month for our products, but that's not everyone," says Carey. "For the first time we get a chance to do price segmentation in a more intelligent way."

VITAL STATS: With the completion of Hearst's acquisition of Lagardere's magazine properties, Hearst will become (even more of a) consumer publishing giant.