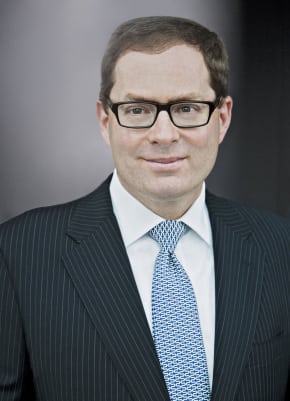 David Carey has never been an adherent of the famous line from "Oklahoma!"—"going about as far as they can go."
On June 25, he announced that he would be stepping down as president of Hearst Magazines, a penultimate job for many. And the same happened in September 2005, when he moved from publisher of The New Yorker—three years after achieving profitability at a brand that had been a money loser since 1985—to launch Condé Nast Portfolio.
The 2009 folding of CNP—caused by the recession and digital media's impact on Advance Publications' newspapers, which at that time was subsidizing Condé Nast's magazines—was arguably the one glitch in Carey's stellar career. But it did not stop former Hearst CEO Frank A. Bennack, Jr. from looking at the big picture in hiring him as president of the company's magazine division in June 2010. It was a homecoming, as Carey first gained notice in the late-1980s as Cosmopolitan marketing director while still in his 20s.
In 1991, Carey and Wall Street Journal page 1 editor Steve Swartz were the leaders in the Hearst/Dow Jones joint venture that launched SmartMoney in 1992. They were founding publisher and editor, respectively, of a title that carved a niche in the personal business sector then-dominated by Money and Kiplinger's Personal Finance. SmartMoney was Swartz's first exposure to Hearst, where he would eventually rise to become Bennack's successor as president and CEO in 2013.
Among those impressed by Carey's success at SmartMoney was the late Condé Nast president and CEO Steve Florio, who poached him in 1995 to be publisher of the relaunched House & Garden. Florio's purpose was strategic in strengthening HG, which had folded in 1993 to accommodate Condé's acquisition of Architectural Digest, and weakening Hearst, which was a rival in the beauty, fashion, and shelter sectors.
But Carey was never seen as a favorite of Florio, whose "stars"—led by Vogue publisher Ron Galotti and GQ publisher Richard Beckman—were as bombastic as he was. Proof came in May 1998 when Carey was, in his words, "drafted" to become publisher of The New Yorker.
Twenty years ago, this was not the dream job it is today. Editor Tina Brown brought buzz, with mixed journalistic results (Roseanne Barr guest-edited a 1995 issue, which was, objectively, a lowlight), and Brown's differences with Carey predecessor Tom Florio (Steve's younger brother) over alleged overspending and paying writers for articles that were never published were "Page Six" fodder.
Perhaps the only "luck" in Carey's career was Brown leaving the magazine in July 1998 to team with Galotti and Bob and Harvey Weinstein to launch Talk, which opened with a bang in 1999 and folded with a whimper in 2002. Brown's successor at The New Yorker was David Remnick, a Pulitzer Prize-winning author ("Lenin's Tomb") whom she had brought to the magazine as a staff writer. And, for the third time in a decade, Carey got to build a brand from scratch.
And he did. Remnick's editorial leadership would produce an endless stream of National Magazine Awards (which continues), and Carey made The New Yorker a marketing powerhouse. Most notably, it was his and Remnick's embrace of The New Yorker Festival, the brainchild, years earlier, of director of special projects Rhonda Sherman, which became a reality in 1999 as the magazine neared its 75th anniversary. It has been a perennial ever since.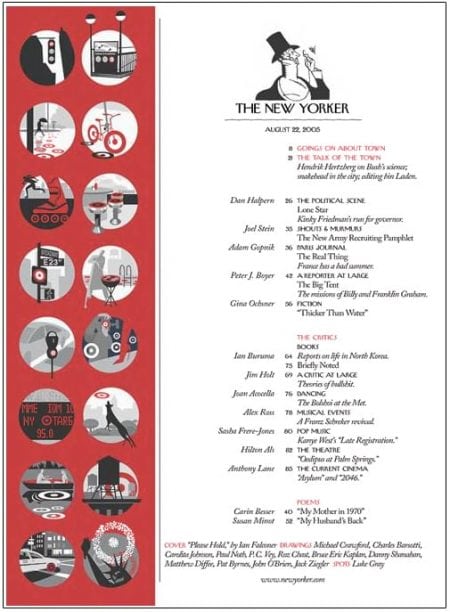 "Church and state" have long been sacrosanct at The New Yorker (it was noteworthy that Carey only rewarded the business side with engraved Rolex watches to celebrate profitability), but Carey stretched things in an August 2005 issue, in which Target was the sole advertiser. He let Remnick know beforehand, but neither he nor Target had any say in the editorial.
Such was the high Carey was on when he moved to Portfolio. It was Condé Nast's $150 million entry into the personal finance sector in an attempt to bring in the corporate and men's advertisers that he had successfully done at SmartMoney. But timing was everything, and Portfolio was among many Condé casualties of 2009 (Gourmet being the most notable).
Carey was a Condé Nast publishing director prior to his hiring at Hearst, which received less attention than the concurrent move by Meredith National Magazine Group president Jack Griffin to Time Inc., a tenure that lasted all of five turbulent months. The difference was that Time Inc. morale collapsed under Griffin, while Carey maintained the esprit de corps that had worked so well at his previous jobs (his annual letter to staffers, for example, was a continuation of what he did at The New Yorker).
Perhaps the best example has been his partnership with Michael Clinton, a fellow Condé alum who had risen to publishing director under Carey's predecessor, former Hearst Magazines chair Cathie Black. One would have thought Clinton would have resented being passed over for Carey, but the two ended up complementing each other, with Clinton essentially chief revenue officer and Carey responsible for the bigger picture.
His big picture vision opened the door for the Hachette Filipacchi Media (2011) and Rodale (2017) acquisitions, the HGTV (2011), Dr. Oz The Good Life (2014) and The Pioneer Woman (2017) launches, and bolstering digital as a revenue-driving platform with his 2013 hire of chief digital officer Troy Young—who was promoted to Carey's successor on July 25.
Carey's leadership resulted in Hearst Magazines being arguably the most successful and least turbulent mass publisher over the last eight years. As with The New Yorker, he could have rested on his laurels, but I believe that his craving for new challenges is unabated. Short-term, it is a Harvard fellowship; a long-term possibility is a startup that would not compete with Hearst, where he will remain as the titular Hearst Magazines chairman through 2019.
His is a career that remains to be continued.