Just over three months ago, Time Inc. made the announcement it had hired its first ever Chief Data Officer, Dr. JT Kostman. The announcement further solidifies the critical role that data continues to play for media companies today. But, what media companies are doing with all that data—turning it into actionable results is perhaps the most important piece of the puzzle. Here, min talks with Dr. Kostman about his new role, core KPIs and is there ever a thing such as "too much" data?
min: Why is a new role like yours so critical to a company like Time Inc. in today's market?
Dr. JT Kostman: Time Inc. CEO Joe Ripp has put data at the heart of everything we do. Every decision we make and every action we take. I've had the privilege of knowing quite a few CEOs and senior executives in my career, and Joe is one of the most impressive executives I've ever known. Thanks to his experience at AOL and in private equity, Joe has developed a rare capacity to not only appreciate but to fully understand the extraordinary opportunities that can come from optimally leveraging data assets, particularly at a company like Time Inc. When Joe became CEO, he was struck by the fact that, despite the extraordinary data-driven insights we should have access to as a consequence of the brand-first focus Time Inc. had maintained for 93 years, we weren't taking advantage of the synergies that could be gained by taking an integrated, holistic, multi-dimensional view of our operations or our audiences. Joe created the role of Chief Data Officer as a focal point for integrating all that extraordinary data and creating a means for identifying additional data sources and partnerships. He has charged me with leading those efforts and developing and leading the analytic expertise we need to collect, cohere, integrate, analyze—and spin that data straw into gold.
min: How do you and your team serve different departments in the company – more specifically marketing, editorial and audience engagement?
Kostman: The common denominator of how we serve our internal and external clients is by providing industry-leading, revenue-generating, data-driven audience insights. In my first week with Time Inc. I told my team that I was going to greatly simplify their lives and that from that day forward, we would focus almost exclusively on just two things:
First, we want to know everything about our audiences. Who, what, where, why, when and how they access our content, love our coverage and are loyal to our brands. We want to truly listen to our readers, understand our visitors, appreciate our event attendees and accurately and deeply describe the preferences of all our audience members. We want this information so we can better serve our internal clients in editorial, marketing and consumer services – as well as our advertisers' clients.
Second, our group is now in the business of leveraging the insights we gain to continually develop new products, services and capabilities that delight our audiences, bring additional value to our customers and collaterally provide additional data to help us know everything about our audiences, creating a virtuous data cycle.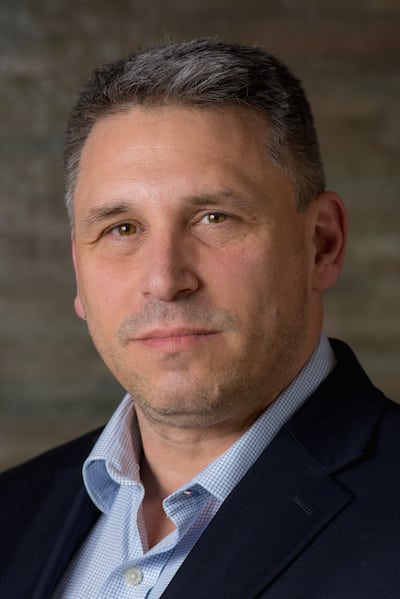 min: You mentioned in a recent interview that Joe Ripp made it clear to you that your team owns all the data at Time Inc. Can you define "own"? What do you have the authority to do with that data in terms of consulting the various teams and departments or implementing action plans?
Kostman: On my third day with the company, Joe Ripp and I had the first of our weekly check-in meetings. He asked me if there was anything I thought might interfere with our intent to turn Time Inc. into a truly data-driven company. I was still too new to my role to offer a considered opinion about any specific challenges, but I told him that one of the greatest frustrations CDOs commonly have is being forced to walk around like Oliver Twist with a bowl, begging "Please Sir, may I have some data?" Given his past, he got it, and he told me he would make sure that wouldn't be a problem at Time Inc. By the time I got back to my office, I had an email from Joe that I affectionately refer to as my "Data Warrant." Joe copied every member of the executive leadership team and said, unequivocally, that although data is generated, procured and maintained by every area of our business, effective immediately I, in my role as Chief Data Officer, now owned all the data at Time Inc., including data from all our brands, provided by any of our partners or produced anywhere in the world. He subsequently restated that message at the executive leadership team meeting the following Monday and at various town-hall and leadership gatherings.
Although I have established the Advertising + Consumer Data Solutions group as a shared-service organization (with a decided emphasis on service) – and all the analyses we do are in direct support of our internal clients – by having been given primary ownership of the data, we have effectively eliminated any friction, vastly increased the quality of our analyses by being able to incorporate multiple complementary datasets, dramatically increased the value of data across the company – and have been more effectively able to serve the needs of our internal clients, who are delighted by the new arrangement.
min: What are some of the most important metrics you're tracking? Is there something Time Inc. overlooked or undervalued before you built your team?
Kostman: The most important metrics we track are predicated on and predict actual behaviors: who, what, where, when, why and how. If we want to ensure that our audience is satisfied with our content, we should look at who is reading what, how much of it they are reading and whether they share it with others. When we pair advertisements with content we are concerned with whether those ads have the reach, relevance and resonance with the appropriate audience: Are we getting the right ad for the right product or service to the right person at the right time in the right medium? When it comes to our newsstand and subscription sales, how likely are our audience members to repurchase from us? Do they recommend our brands to their friends? Are they only occasional readers or truly devoted fans? We likewise work with many of our advertisers to see what impact our combined efforts have on their bottom line. All that said, the ultimate criterion for all our metrics is profit – ours and our advertisers'. People have a funny way of voting with their wallets. If you give your audiences something of value, they click, view, share and buy more. I therefore insist that all our metrics are monetizable or that we at least provide provable proxies for profitability.


min: Is there a "dream" metric you'd like to capture that you don't have the ability to track yet?
Kostman: I'm a data scientist, mathematician and psychologist by training, and our group's work is at the nexus of those three fields. When you strip away the rhetoric, data science is just about finding meaningful insights through analyzing unimaginably large datasets. Mathematics has been rightly defined as the science of patterns. And all psychologists –experimentalists, clinicians, or of any other ilk – essentially do the same thing: We describe, understand, predict and influence behaviors. Our group essentially sifts through unimaginably large amounts of information to find patterns that help our consumer-focused internal clients, as well as our advertiser partners, better understand and address the needs of our audiences. To that point, we are now developing proprietary metrics that will help us and our clients predict likely purchasing behaviors and provide additional insights on how to better meet and predict their clients' needs.
min: You've said that your team is in the process of developing audience insights that will "transcend any that are otherwise available in the market." How so?
Kostman: In creating some of the most compelling content, the journalists of Time Inc. have established intimate relationships with over 150 million adults in the US alone. My group – which consists of several people who have worked with me in the past – is starting to leverage capabilities that we previously developed in service to Digitas, Samsung, President Obama's 2012 campaign, and the US intelligence community. When our experience is paired with the extraordinary audience data we have access to, we will be able to develop cognitive-behavioral models that surpass anything now available – and that will allow us to give our advertisers unique insights into who their customers are and what they truly want. By incorporating the transactional data most of our advertisers collect, we are also already starting to develop predictive purchasing propensity models that we can use to more effectively and more profitably segment audiences and identify those who are likely to be more receptive to a particular product, service or campaign.

min: Is there a tipping point when it comes to having too much data? How do you recognize that point and establish a core set of KPIs?
Kostman: Too much data? No such thing. What's the old saying? You can never be too rich or too good looking. No, there is no such thing as too much data. Now, is there an asymptotic return on the value that additional data confers? There probably is, but we're not nearly there yet, nor is anyone else in the corporate arena—including Google, Facebook and Amazon. In fact, I'm pretty sure the NSA would say their yottabyte of data isn't too much. That said, I firmly believe it's not the size of your data but what you do with it that counts.