Daniel Meehan

founder and CEO, Haven Home Media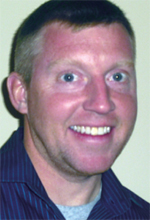 Haven Home Media is applying a b-to-b approach to an online consumer startup.
More and more, former traditional publishing executives are recasting their lot with online startups. That's what Dan Meehan, a former Scripps Networks employee, did last year, launching Haven Home Media, which offers marketing opportunities to national brand advertisers in the shelter category.
Meehan's background includes running some of the home and real estate sites for Scripps including HGTV.com. "I looked at creating an HGTV-branded network at the time but, for a lot of different reasons, Scripps decided it wasn't something they were going to pursue," he says. "I knew people who had launched vertical media companies in different categories and always thought it was an interesting model. I wanted to bring independent sites together under one roof and start marketing them together to national advertisers."
Haven Home Media launched with private funds, with Meehan putting in between $50,000 and $100,000 to get started. The company has five employees today.
Meehan says the business starts with the way people find content online. "It used to be a branded, walled garden where people went directly to URLs," he says. "Now with the proliferation of search and social media, it's almost turned the model on its head."
Phase one of the launch is aggregating audiences and working with leading advertisers across those sites. Phase two is growing from a vertical network approach to vertical media company that includes original sites, such as shelterhub.com, a vertical portal that will feature 800,000 home improvement professionals in a directory.
Haven Home Media sells advertising itself and works with brands like Home Depot, Ace Hardware and Wal-Mart. The company represents 45 Web sites and shares revenue with its publishing partners, usually on a 50/50 or 60/40 split.
According to comScore, Haven Home Media has grown from 7 million uniques last summer to 15 million today. Revenue was between $1.5 and $2 million last year and is on track to grow 500 percent in the first half of 2010, according to Meehan.
VITAL STATS: Traffic more than doubled over the last year to 15 million uniques while revenue doubled in each quarter in 2009. 
BACK TO THE 2010 FOLIO: 40 MAIN PAGE 
Meet the Author
---