Dan McCarthy Steps Down as CEO of Network Communications Inc.

Fulton Collins named interim CEO; NCI starts search for permanent replacement.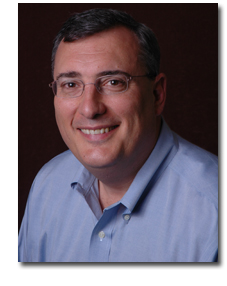 After a nine-year run, Dan McCarthy [pictured] is stepping down from his position as CEO of Atlanta-based real estate publisher Network Communications Inc. Fulton Collins takes over as interim CEO while CFO Gerry Parker takes on the additional role of president. NCI's board of directors is launching a search for a full-time replacement for McCarthy (who remains on the board of directors).
In January 2010, McCarthy and Parker renewed their contracts for five years with NCI. However, in June 2010, softness in the real estate market led NCI to default on its interest payment on its 10-3/4 senior notes due 2013, which prompted a restructuring (in November, NCI reached an agreement with its lenders on a balance sheet restructuring that cut debt from $300 million to $115 million).
According to the company's most recent financial statement filed with the SEC, NCI reported a net loss of $10.5 million through the third quarter of fiscal 2010 (period ended December 6, 2009), compared to a loss of $83.4 during the same period the prior year. Revenues were $105.1 million, a decline of 24.2 percent.
NCI's assets include Apartment Finder, The Real Estate Book, Unique Homes, New England Home, and Atlanta Homes & Lifestyles. In recent years the company embarked on an aggressive social media push, launching Digital Sherpa and Community Sherpa, a monthly subscription service for creating individual blogs or a network of blogs within select communities, including ongoing content creation and management, community news and photographs. More than 30 pieces of hyper-local content are also posted to the community blog, Facebook page and Twitter account each month. In 2010, McCarthy said digital and social media initiatives were contributing a combined $6 million in new revenue on a rate-rate basis.
Meet the Author
---