The Daily Meal Hires JP Kyrillos as President

Role will focus on direct sales and business development opportunities.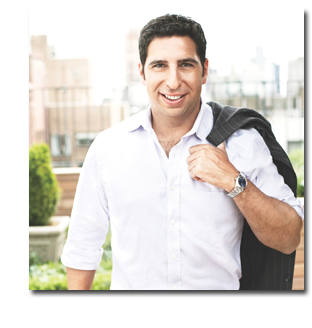 Epicurean site The Daily Meal has hired JP Kyrillos as its new president. Kyrillos last served as publisher of Amex Publishing's Travel + Leisure until 2012.
The spot had been open since August 2012 when previous president Scott Crystal stepped down, later being named chief revenue officer of mobile app developer Zumobi. In the meantime, The Daily Meal was being run by Spanfeller Media Group president and CEO Jim Spanfeller, along with senior vice president of marketing Jackie Stone and editorial director Colman Andrews.
Kyrillos now will head up all sales and business development for the site and, for starters, plans to kick direct sales efforts into high gear. "Direct sales is absolutely a priority," he tells Folio:. "These guys have done a great job with building up a big audience and editorial products. Now we just need to get the word out to more advertisers."
Kyrillos says the site's robust content production operation will be crucial in helping the brand attract more brands. "What these guys have done is put together a site where you're producing content at scale, which is also getting audience at scale. With so much content at our disposal we are finding advertisers are interested in us for that reason. We're definitely going to focus on content creation, native advertising and content licensing."
The appointment follows the recent opening of The Daily Meal's Test Kitchen which features video production capabilities, an emphasis of the site.
Spanfeller has said that video is featured on nearly every page, and the content team is now producing 3 to 5 original segments a day.
"We're doing five million streams a month," adds Kyrillos. "The great news is we've figured out a way to produce high-quality video quickly and relatively inexpensively. A lot of our advertising partners could use that expertise, as well as our ability to bring in the celebrity chefs."
Spanfeller Media Group landed a $5 million series C funding round earlier this year, led by iNovia Capital, bringing the total VC raised to $12.5 million since the company launched in 2010.
Meet the Author
---