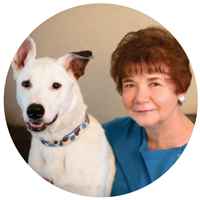 Paid content is once again being debated with many publishers looking at "micropayments"—charging fees for specific content. But online-media veteran Cynthia Typaldos is skeptical.
"Any system that incurs mental transaction costs for consumers will fail, whether it's single-point micropayments or subscription firewalls," says Typaldos, founder-CEO of California-based startup Kachingle.com, an online service launching this spring that lets a user voluntarily contribute money to Web sites based in proportion to how much that user visits those sites.
Typaldos, a serial entrepreneur who founded RealCommunities (acquired by Mongoose Technology) and is co-founder of GolfWeb (acquired by CBS Sportsline), thinks Kachingle is a better way for publishers suffering from declining revenue and falling circulation.
Any publisher (or blogger) can join Kachingle for free. Publishers embed a Kachingle "medallion," which is a widget, on their Web sites. Users pay $5 a month for a Kachingle account. When users find medallions on sites they like, they click the medallion once; at the end of the month, each user's $5 fee is distributed proportionally across those sites based on daily usage. Kachingle will initially take a 20 percent transaction fee.
Asked how the service differs from charitable contributions, Typaldos says: "It's not fundraising in the sense that it's raising money to do good. We're not trying to cure cancer, we're saying, 'Here's information about cancer that I value and want to give money so that the [Web] site is there for the next person.'"
The key to Kachingle is the social element, letting people display their Kachingle contributions on their Facebook page, for example, as a way to communicate what they value. "Kachingle is designed to be fun for Kachinglers and monetarily rewarding for publishers," Typaldos says.

VITAL STATS: Hundreds of content providers are expected to be part of Kachingle's launch.