Cygnus Responds to AMT Exodus

Co-CEOs: Unfair to call resignations a 'crippling' blow.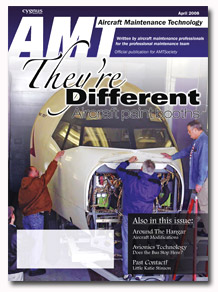 As FOLIO: first reported, four of six full-time staffers—including the group publisher, publisher, editor and sales manager—resigned on Friday from Cygnus Business Media's Aircraft Maintenance Technology.
In an e-mail to FOLIO: today, co-CEO's Carr Davis and Tony O'Brien responded:
We have the industry's most talented employees who work hard every day serving their respective markets and we are extremely proud of the work that they do on behalf of Cygnus Business Media. If some of those employees choose to go out on their own, we respect that. Our focus is to continue to build innovative programs for our clients. We are clearly succeeding. Our ad pages grew more than four percent in 2007, with many of our titles posting double-digit growth. Our Interactive division has grown 60 percent.

Aircraft Maintenance Technology has had several publishers and editors throughout the years and we continue to have a strong staff behind it. A brand is the culmination of the sweat equity of dozens of people and years of hard work. It is unfair to state that the loss of staff cripples a brand since it discounts the talent of those still committed to it.
Meet the Author
---