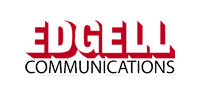 According to an anonymous
comment to a post on Paul Conley's blog, Edgell Communications—the
Randolph, New Jersey-based b-to-b publisher (Hospitality
Technology, Consumer Goods Technology, etc.)—laid off six staffers last week. (A
follow-up comment said that all six were women.)
Conley wrote
that he'd "be looking for coverage in FOLIO:."
I left messages for Edgell's chairman and CEO Gabriele
Edgell, COO Dan Ligorner and president Gerry Ryerson late last week seeking comment, as well as
sent e-mails to a bunch of staffers listed on their contact page.
Here's one of my follow-up e-mails, followed by Ryerson's
response:
From: Dylan Stableford
Sent: Tuesday, May 20, 2008 4:50 PM
To: Gerry Ryerson
Subject: folio: inquiry

Hi Gerry:

Just left you a message. We received a tip that there were some layoffs
at Edgell last week. Is this true? Can you confirm? If so, how many,
who were they and why were they let go?

Thanks,

Dylan

:::
dylan stableford
senior editor, digital
folio: | red7media
o 203.899.8481 [direct line]
c 203.727.1367
:::

From: Gerry Ryerson
Sent: Tuesday, May 20, 2008 5:11 PM
To: Dylan Stableford
Cc: Tony Silber; Dan Ligorner; Gabriele Edgell
Subject: RE: folio: inquiry

Dylan,
We don't have any information we'd like to share about our company right now. If we had a comment Gabriele, Dan or I would have returned your calls. I'd also appreciate you not continuing to contact everyone on our mastheads as its just a distraction to our business.
Gerry

Gerald C. Ryerson
President
Edgell Communications
4 Middlebury Blvd.
Randolph, NJ 07869

P REDACTED
F REDACTED
C REDACTED
I won't. However, if anyone has additional information, feel free to contact
me directly [dstableford AT red7media DOT com or 203.899.8481] or leave a comment in
the comments section below.