Customer-Service Innovation Highlighted, Debated, at CDS Global Summit

Speakers focused on digital initiatives, with some preserving print in the mix.
Hearst has exceeded more than 1 million digital subscribers, and they pay more for their subscriptions than print subscribers, do, and the profit on digital is double that of print, Chris Wilkes, Hearst Magazines vice president of digital said this week.
Speaking at the annual CDS Global Summit in Des Moines, Wilkes also said that while digital subscriptions only amount to low single-digits in overall subscriptions, he could foresee getting to 25 percent of total subs in five years.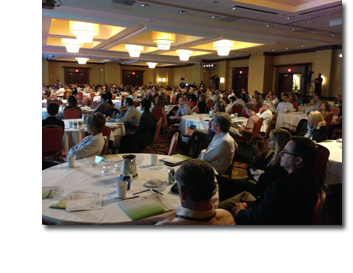 The summit, produced by the industry's largest fulfillment and media customer-service organization, attracted more than 200 attendees Tuesday and Wednesday. It focused on customer acquisitions, retention and service, and the economics of all three, in the context of media disruption, in a world where Amazon can fulfill a product in a day and it takes weeks to serve most magazine subscriptions. In short, it focused on a phrase that speaker Rick McFarland, Hearst VP of data services, attributed to Harper Reed, the CTO of the Obama 2012 campaign: "It's not about big data, it's about big answers."
Keynotes included Wilkes and Meredith Corp. CEO Stephen Lacy. Lacy's presentation on Wednesday spelled out how Meredith is expanding its brands into digital, but retaining a powerful presence in print.
"We have increased measured adult readership over 12 years, from 2001 to 2013, from 68 million to 115 million," Lacy said. "Equally important, we have grown a digital business in addition to print, not replacing print. Our mantra is that everything we do in a new platform is in addition to keeping a strong and vibrant print business, which as most of you know we make all of our profit today."
There was an interesting juxtaposition between that observation from Lacy about print driving profit, and Wilkes the prior day, who said that Hearst's digital subscriptions generate twice the profit that print does.
Lacy also discussed the changing media landscape and how new brands emerge and sometimes outcompete established print brands. "There's no such thing as a tired media brand, there's only tired media marketers," he said. "The new products that come to the marketplace get a lot of awards and a lot of accolades. But the work you do keeps the connection to the consumer and keeps these brands fresh."
Five keys to the Meredith approach are these, Lacy said:
• Keep creative vibrant and relevant
• Prove the effectiveness of print advertising
• Enhance consumer revenue
• Embrace new platforms
• Aggressively pursue consolidation
Lacy updated the audience on the Meredith sales guarantee, which promises ROI to participating marketers. For every dollar of advertising invested, Meredith has found—per Nielsen—the marketers generated a return of $7.80 and had a sales lift averaging 10 percent, he said.
Now, Lacy, said, the sales guarantee is being expanded aggressively into new categories.
Another major digital initiative for Meredith is ecommerce. Today the company has about 600,000 products, served by 75 merchants across the country. Wal Mart alone sells $2 billion of Better Homes & Gardens branded products, Lacy said.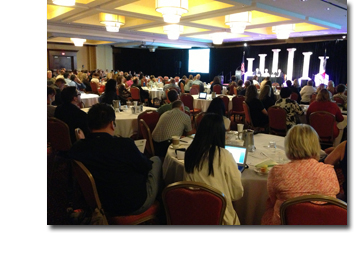 Meanwhile, in a session on customer touchpoints, moderator Bob Sacks opened with a hilarious custom made video. But the topics discussed were serious.
For example, Highlights for Children vice president of operations Richard Eaton reminded the audience that customers don't deal only with the magazine industry. "One day [fulfillment]," he said. "We have to get there. That's what our customers expect. We have to adapt to that model, and we can, and it's good for our industry."
What's more, Eaton said, Highlights offsets about 40 percent of costs of customer service through upsells. 
Meet the Author
---