Rodale Tries Custom Data on the Fly

Coremetrics Explore 'cuts out the middleman' when analyzing online data.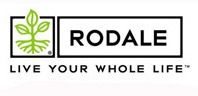 Driving traffic is no longer enough; nor is just recognizing how many readers have accessed a particular story. As Web sites mature, publishers must recognize the behavior of their viewers and optimize their sites accordingly.
As a longtime client of Coremetrics, a provider of digital marketing optimization solutions, Rodale has been able to identify which channels drive traffic and which articles generate the most interest. Now Rodale has adopted Coremetrics Explore, which allows the publisher to segment customers, analyze behavioral data and generate detailed custom reports on the fly without requiring the involvement of IT or going directly through the vendor. "Previously this information would have required us to go through Coremetrics to get a custom report," says Rodale manager of Web analytics Seth Holladay. "This cuts out the middleman and lets us grab it on a whim, which makes things easier for me and my team and saves us a lot of time."
Extracting Custom Data
Rodale can pull "custom data," which can range from merging standard traffic reports to tapping into more data-intensive information such as referral URLs and destination URLs. "There is obviously a lot of data processing to make things pretty and manageable when you're dealing with the volume of Web traffic that we are," says Holladay. "But every now and then you want to get into the details if you're troubleshooting or looking to solve a specific problem. This lets us get into the raw non-cleaned up data, like full URLs. A lot of traffic reports are rolled up into a domain but if we want to look at what a specific blog is sending us in terms of traffic, we can figure out the exact page and get a level of detail we haven't had before."
Rodale can now slice the data by visitor segment. For example, Rodale could find that video viewers are most interested in fitness content when not looking at videos, which opens the possibility of offering more fitness-related videos on the site. "We've always had that capability but it's time consuming to a degree that's prohibitive," says Holladay. "This gives us good ideas on how we can tweak the Web pages to give them more of what we suspect they're looking for."
How It Works
To gather data, Coremetrics clients put a Javascript call on each of their Web pages. The Javascript looks for variables and passes the information to Coremetrics, who then processes it for the client.
"We've received a lot of questions over the last few years about cross-section behavior or lifestyle behavior," says Brian Tomz, senior director of product strategy. "They're trying to identify the Web 2.0 avenues in which people are accessing content. They're trying to understand, at least from an advertising perspective, do I have a common mold of a user or are they just clicking what's interesting to them that day?"
Coremetrics is currently offering promotional introductory pricing of around $600 per month and pricing can get into the tens of thousands of dollars depending on the scale of the client and the services they want.
Meet the Author
---