CurtCo Relocates Art Magazine to New York; Editorial Team Doesn't Follow

Company closes Atlanta offices.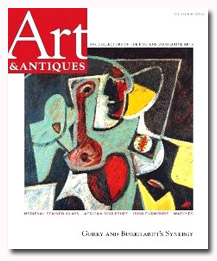 CurtCo Publishing is relocating its Art & Antiques magazine editorial offices to New York City, but the magazine's nine Atlanta-based editorial staffers will not make the move, FOLIO: has learned.
Editor-in-chief Barbara Tapp will remain with the magazine as a consulting editor, president and editorial director Robert Ross tells FOLIO:. John Dorfman, who had previously served as the New York editor, has been named editor.
"Tapp's reputation within the art community, and her key involvement in the re-launch of our title, makes her a valuable ambassador for Art & Antiques as we transition from Atlanta to New York," Ross says. "We will restaff to keep pace with anticipated growth."
CurtCo hopes that combining the magazine's editorial and advertising teams in New York, and relocating its production and supports staffs to the company's corporate headquarters in Malibu, California will allow the magazine to "take full advantage of efficiencies that cannot be realized with a three-office structure."
"Strategically, establishing our editorial team in New York is key to maintaining a leadership position within the art publishing community," says Ross.
Art & Antiques has an audited circulation of approximately 105,000 paid subscribers.
CurtCo sold Worth magazine to Sandow Media in February.
Meet the Author
---