A week from today, Jim Bankoff, chairman and CEO of Vox Media, will take the stage at FOLIO:'s premiere annual conference: The MediaNext Show. As keynote speaker and head of one of the largest and fastest growing independent online media companies, Bankoff will connect the magazine publishing industry's traditional identity with the new realities of a fast-paced, multimedia landscape.
Here, FOLIO: catches up with Bankoff [pictured] to explore the critical elements of running an online media company and where the new disrupters lie for the digital content market.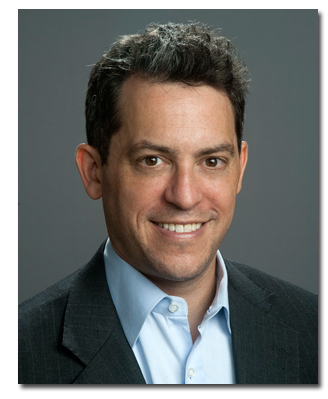 FOLIO: Describe, in the context of Vox, the core, most critical elements of an online media company—from the way you produce your content to the way it's promoted and consumed by your audience.
Jim Bankoff: The core, critical elements of an online media company are giving audiences quality content and quality advertising that they can consume and enjoy in any setting and on any platform. We believe we're doing that across the board at Vox. As I noted in LinkedIn, "Web consumers and advertisers crave a higher value journalism and storytelling, and it's our challenge as publishers and creators to meet that demand.
Vox believes fulfilling this demand for quality at scale is an enormous business opportunity. We publish three flagship brands all of which are committed to reinventing quality storytelling and journalism in a manner that is native to the Web. SB Nation (and its 300+ sports communities), The Verge and Polygon are producing magazine-caliber content in sports, tech/culture and gaming on an everyday basis, around the clock—merging old fashioned principles like integrity, design, research and creativity with the new palette of digital media: multimedia, mobility, community and real-time updates. We have even developed our own technology platform, Chorus, to empower the voices of Web-native storytellers and their audiences and advertisers with cutting-edge tools for their craft."
We've built on great editorial content with a great design and development team and have embraced responsive design so that consuming Vox is always a satisfying experience no matter what platform you're on.
FOLIO: What are the key revenue trends you're seeing in the online publishing market? And how are you positioning your brands accordingly for the year ahead?
Bankoff: The online advertising market is experiencing two opposing trends: commoditization of inventory sold to direct marketers via programmatic exchanges and native advertising/custom integration bought by premium brand advertisers. Our business is squarely in the latter camp with marketers seeking a customized experience that fits their brand and their message. We've been doing that at Vox Media for several years, starting with our first property SB Nation where we have featured sponsored editorial content since 2006.
FOLIO: Tactically, how are you driving community interaction and engagement with your brands?
Bankoff: Our brands have always had loyal and engaged readers. In 2012 alone, we saw readers consume 820MM+ minutes of our content. They're interested in our writing and reporting, but also our video content and the places we allow them to interact with each other like our forums, comment section, social pages and areas for user-generated content. The key to our success is our underlying proprietary media stack, called Chorus, which enables our creative teams, our audiences and our advertisers to engage with one another in the context of professional and user generated story telling. By being a technology-driven media company, we can iterate quickly and respond to the ever-evolving needs of brands and consumers.
FOLIO: What are the new "disrupters" for the digital content market? What is compelling you to re-examine your operation?
Bankoff: The new disrupter for the digital content market is the idea that there's no such thing as a single homepage anymore. The days when media experiences were linked via big portals and their email screens is gone. We discover great content via social recommendations, expert curators, search algorithms and a variety of other sources. Consumers are grabbing content from all over, and it's crucial that publishers be everywhere. At Vox we have social feeds, partnerships with other media organizations and presences on apps like Flipboard. We want to be everywhere consumers are.
The MediaNext Show will be held January 8-10 in New York City at the Marriott Marquis. For more information on the show and to register click here.