Credit Market Making Publishers Nervous

Bear Stearns' dramatic sale casts 'gloomy' capital outlook.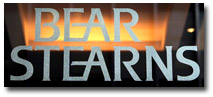 Less than a week after its 21st annual media conference wrapped up in Florida, investment firm giant Bear Stearns Co. was sold Monday to rival JP Morgan Chase & Co. for $240 million—or just $2 per share, a 90 percent loss to what the company was worth a week ago.
Although the dramatic news doesn't have a direct impact on the magazine industry (unless Bear Stearns owes your business money, of course), it does have Wall Street traders up in arms again in a credit market that has former Federal Reserve Chairman Alan Greenspan—who some blame for the housing market fallout—calling the current U.S. economic crisis the "most wrenching since the end of the second world war."
Capital markets across all industries, including media investors, are nervous about yesterday's news—and for good reason. "Every time that we think that we've seen the bottom of the credit market, something like this happens and we see that it can get much, much worse," Veronis Suhler Stevenson managing partner Tom Kemp told me during a phone conversation this morning. "Every time these things happen, the credit approval process becomes more difficult, leverage will be tougher and pricing will be higher."
The Bear Stearns acquisition "certainly casts a gloomy outlook over where the markets and economy are headed," DeSilva + Phillips managing partner Reed Phillips says.
Kemp and Phillips are right. What's going to come of situations like that with Reed Elsevier announcing plans to divest business sector magazine publisher Reed Business Information? A number of potential suitors have emerged, but is there really a strategic buyer out there willing to pony up $2-2.5 billion now?
We'll have to wait and see.
Meet the Author
---