In Credit Default, AMI Skirts Bankruptcy Filing

Celebrity publisher extends loan payment, ups Country Weekly's frequency.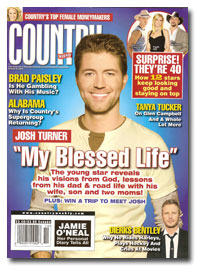 As part of its quarterly financial report, American Media Inc. said it is has again extended its loan payment, which was originally due September 25, until January 26. The payment was previously extended until January 15.
AMI reported net income for the two fiscal quarters ended September 30 was $1.01 million up from a $17.8 million loss during the same period in 2007. Operating revenue was $247.6 million, down from $253 million during the same period the prior year.
AMI said it agreed with bondholders to offer up to $21 million of its 9 percent senior payment in kind (PIK) notes which are set to mature in 2013, combined with $300 million of its 14 percent senior subordinated notes also due in 2013 and 5.7 million shares of stock. AMI carries approximately $570 million in senior subordinated debt.
The publisher said it entered into a forbearance agreement with lenders last week that prevents any potential bankruptcy filing until February 4.  
In a separate statement, AMI said it will increase Country Weekly's frequency from 26 to 52 times per year. The change will be effective with the March 2 issue.
Concurrently, the publisher is lowering the magazine's cover price from $3.49 to $2.49.
Meet the Author
---