Is Craigslist a Viable Alternative for Content—Or Last Resort?

How the ubiquitous Web site solved a missing photo problem—for free!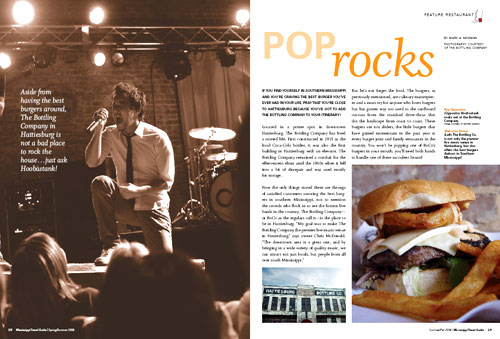 As an editor I still believe—and will always believe—that content is king. However, I recently ran into a problem when the content I really wanted did not exist … or so I thought. That's where Craigslist came in.
Like every other publishing company in the country, the planet, and the galaxy, we've had to severely cut our freelance budgets. And by "severely" I mean "none." And it became an issue for the Mississippi Travel Guide, one of my company's many travel-related pubs, when I was doing a story on a restaurant that doubled as a music venue.
It just so happened that my favorite band, Hoobastank, was playing there, so I traveled three or so hours to see them. In the story, I wrote about the restaurant's food, atmosphere, and, of course, the concert. Unfortunately, with a photography budget at zero, that meant taking one of our usual photographers with me was not an option. The restaurant owner thought that there might be a photographer there from a local paper. There wasn't.
As the story was in production, it became obvious that something was missing. While we had supplied food shots and restaurant shots, I felt like a shot or two of the band performing would really add to the piece. So I posted an ad on Craigslist stating that I was looking to see if any Hooba fans had taken photos at the concert.
I received an email from a young lady named Jennifer Jackson who said that she had taken about a dozen shots but that they weren't very good "because the lighting was terrible." She sent me a link to her Flickr account where I discovered that Jennifer was far too modest about her abilities. Her shots were so good that my art director and I couldn't decide which ones to use.
The resulting article turned out better than I had originally envisioned and I saved somewhere in the neighborhood of $500 to $1,200. Will I do this a lot? No. I honestly believe I got lucky that someone as skilled as Jennifer was there. This was only a last resort, one that I honestly hope I don't have to rely on too much in the future.
Because the economy is coming back, right? I hope so because I would sure like to pay Jennifer—and all of my contributors—what they are truly worth.
Meet the Author
---