Court Confirms Penton's Reorganization Plan

Trade publisher to emerge from bankruptcy within 'the next few days.'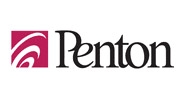 A U.S. Bankruptcy Court has approved Penton Media's pre-packaged debt restructuring plan. The trade publisher said the confirmation clears the way for it to emerge from bankruptcy protection "within the next few days."
Penton filed for Chapter 11 bankruptcy protection on February 9. The restructuring eliminates more than $270 million of long-term debt.
According to CEO Sharon Rowlands, the restructuring "will allow us to utilize our resources to make the necessary investments to grow our business and achieve our long term vision for the organization."
The voluntary petitions filed by Penton show that the company carries $620 million in first lien debt, $266 million in second lien debt and an $80 million first lien revolving credit facility. The restructuring eliminates the company's second lien debt. Also as part of the restructuring agreement, Penton's equity owners agreed to inject between $38.9 and $51.2 million into the company.
Meet the Author
---