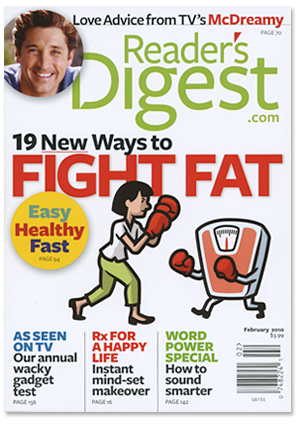 A U.S. Bankruptcy Court on Friday approved the Reader's Digest Association's pre-packaged restructuring plan, clearing the way for the publisher to emerge from bankruptcy protection by January 31.
RDA officially filed for Chapter 11 bankruptcy protection in August.
Under terms of its restructuring plan, the company's debt will be reduced by 75 percent from roughly $2.2 billion to approximately $555 million. Holders of RDA's senior secured debt will receive equity, effectively transferring ownership of RDA to the lender group. The group agreed shortly after the bankruptcy filing to provide the company with $150 million in debtor-in-possession financing, which will be convertible into exit financing upon emergence from Chapter 11.
Among RDA's senior lenders are Bank of America, JP Morgan and GE Capital. RDA was in November 2006 by private equity firm Ripplewood Holdings for $2.4 billion.
Over the last several weeks, RDA's restructuring plan was met by some opposition. A group called the Reader's Digest Retiree Group, made up of 300 former RDA staffers, argued that they collectively expected to receive more than $100 million after departing the company but will be paid only $4 million under the plan.
Once RDA emerges from bankruptcy, a new board of directors will be named by the new owners and the company is expected to announce a new corporate name. RDA also is vacating its headquarters in Pleasantville, New York, where it has been located since 1939. It is relocating roughly 500 employees to an office in White Plains, New York, and 300 employees to a new corporate headquarters in New York City, where president and CEO Mary Berner and CFO Tom Williams will be based.